Looking for things to do with kids in the South Hills of Pittsburgh this April? Not only do we have a jam-packed event calendar filled with activities, but we've also made it easy by rounding up the best 10 things to do in Pittsburgh this April!
Celebrate Easter
Whether you celebrate Easter or not, there are a ton of fun events in the Pittsburgh area during Easter weekend (and the week leading up to it). Head to the Carnegie Museum for a sensory-friendly egg hunt and a science egg hunt inside the museum, or go to Social Revolution in Mars for a day packed with fun featuring donuts, crafts, and an egg hunt. If you love movies and breakfast, the Hard Rock Café is having Breakfast with Bunny where admission includes a picture with the Easter Bunny, breakfast, a special craft, and the movie HOP! One lucky Macaroni Kid Subscriber will even win a complimentary Breakfast with the Bunny for 4! For even more Easter events, check out our complete Guide to Easter in the South Hills of Pittsburgh.
Get Moving with a Fitness Class
JumpBunch classes are a great way to get your kids up and active this April! JumpBunch is a non-competitive introduction to sports and fitness for children ages 2-12, and each class is a completely different experience. You can hire JumpBunch to come directly to your backyard (great for birthday parties!) or you can take classes currently offered in Peters Township, Upper St. Clair, and South Fayette Township. One of our other favorite fitness-disguised-as-play-centers is celebrating a milestone this month... The Little Gym is celebrating their Sweet 16! Join them for a Drive By Sweet 16 Celebration on April 11th and check out their spring classes while you're there!
Enjoy the Spring Weather
It is finally warm in Pittsburgh! Enjoy the beautiful weather with a stroll or by playing outside. For a guided walk, Peters Township Community Recreation Center has an April Fool's Walk where you have to guess if each stop is a real nature fact or an April Fool's joke! If you want to get into geocaching, Venture Outdoors is offering a family-friendly adventure where you'll work as a group to use handheld GPS units to complete a high-tech scavenger hunt along the North Shore. Prefer playgrounds to walks? Check out our guide to our favorite playgrounds and parks in the South Hills of Pittsburgh.
Train Like a Ninja
Want to try something completely new in April and channel your inner ninja? Head to the newly open Iron City Ninja, Pittsburgh's premier Ninja Warrior training facility, for an open gym! Their mission is to provide safe, affordable, and fun ways to exercise with over 2,000 square feet of space with over 20 obstacles. You and your kids can even try some trademark obstacles from the show American Ninja Warrior like the Warped Wall and Salmon Ladder! The open gyms begin on April 5th with a maximum of 10 kids and participants for each time slot. If you're looking for something geared more towards self-defense, local mama Rachel Dayoub will be working to educate women and children over the age of 8 on techniques to keep themselves protected if they are ever in a harmful situation. Her Whispering Force Self Defense Classes happen bi-monthly and can teach life-saving, empowering skills while strengthening the bond between mother and child.
Mini Golf for FREE in Oakland
Just in time for the weather to get warmer, the Pittsburgh Innovation District has opened a free mini golf course right in the heart of Oakland! All you have to do is make a reservation through NoWait or Yelp, with a cap of four people per tee time. As a bonus, if you show your reservation email or bring in your scorecard, you get $5 off when you spend $20 at multiple nearby restaurants such as Pamela's Diner, Primanti Bros, and Stack'd.
Learn about Science and Engineering
There are a ton of great science and engineering events in April around the South Hills of Pittsburgh! For kids 8 and up who love engineering, the Fab Lab at the Carnegie Science Center is holding a free open workshop to use their rapid prototyping technologies such as a 3D printer. For kids 2-6, Peters Township Community Recreation Center is hosting Mad Science of Pittsburgh for a day to learn all about air, including using a vortex generator. Or, check out Baldwin Borough Public Library's monthly STEM program where your child can learn virtually about science!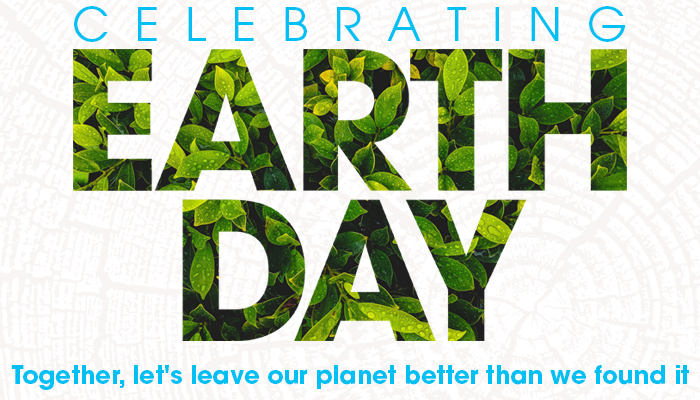 Enjoy Earth Day
Earth Day is April 24 and Pittsburgh is ready to celebrate throughout Earth Week! For virtual events through the Pittsburgh Parks Conservatory, check out a webinar on spring plants or a virtual hike with a naturalist. If you are more interested in an in-person event, there is a guided hike with park rangers where you can learn the history of Earth Day, you can volunteer at a cleanup of Settler's Cabin Park, or you can join Peters Community Recreation Center for outdoor games and a take-home project.
Make a Spring Craft
At Macaroni Kid South Hills, we love crafts. Now that it is finally spring, we especially love spring-related crafts! For take and make crafts, Baldwin Public Library has an awesome terrarium kit to build at home and Bethel Park Public Library is offering a fun paper plate umbrella. If you want to make a craft with supplies you have at home, this guide to spring (created by a local Macaroni Mama) has a few great ideas and includes a printable spring scavenger hunt!
No Cook Tuesday in Bethel Park
We all know that sometimes the last thing you want to do after a long day is to figure out dinner. Luckily, Bethel Park Community Center has a solution: No Cook Tuesday! Every Tuesday in April, different food trucks will be set up in the Community Center playground parking lot offering a variety of dining options. There is no longer a need to cook on Tuesdays!
Sign up for Summer Camp!
Even though it may seem too early to think about summer, many camps in the South Hills of Pittsburgh area have already opened their registration. Many of these camps have early bird pricing that you can secure if you register now and some even have Macaroni Kid exclusive discounts! We made it easy for you by compiling a 2021 Summer Camp and Fun Guide! Not sure where to start? Find some great tips in our article How to choose a Summer Camp.
---
Did you find something amazing for you and your family to do in the South Hills of Pittsburgh this April? If you didn't see it here, check out 10 Events and Holidays in April Your Family won't want to Miss and our local event calendar for more great finds. Don't forget to browse the weeks ahead to score great deals by registering now for upcoming events like the Official Monster Truckz Extreme Tour or grabbing discounted tickets to Crayola Experience this summer!
Is there something you think we missed, or you'd like to see listed this month? You can submit your suggestions HERE or email emilyp@macaronikid.com, and we will look into it. Have a wonderful April!