The first day of spring is approaching! We're all hoping for sunshine and warmer weather for those beautiful flowers to grow. I wanted to provide you with some fun flower crafts to create.
---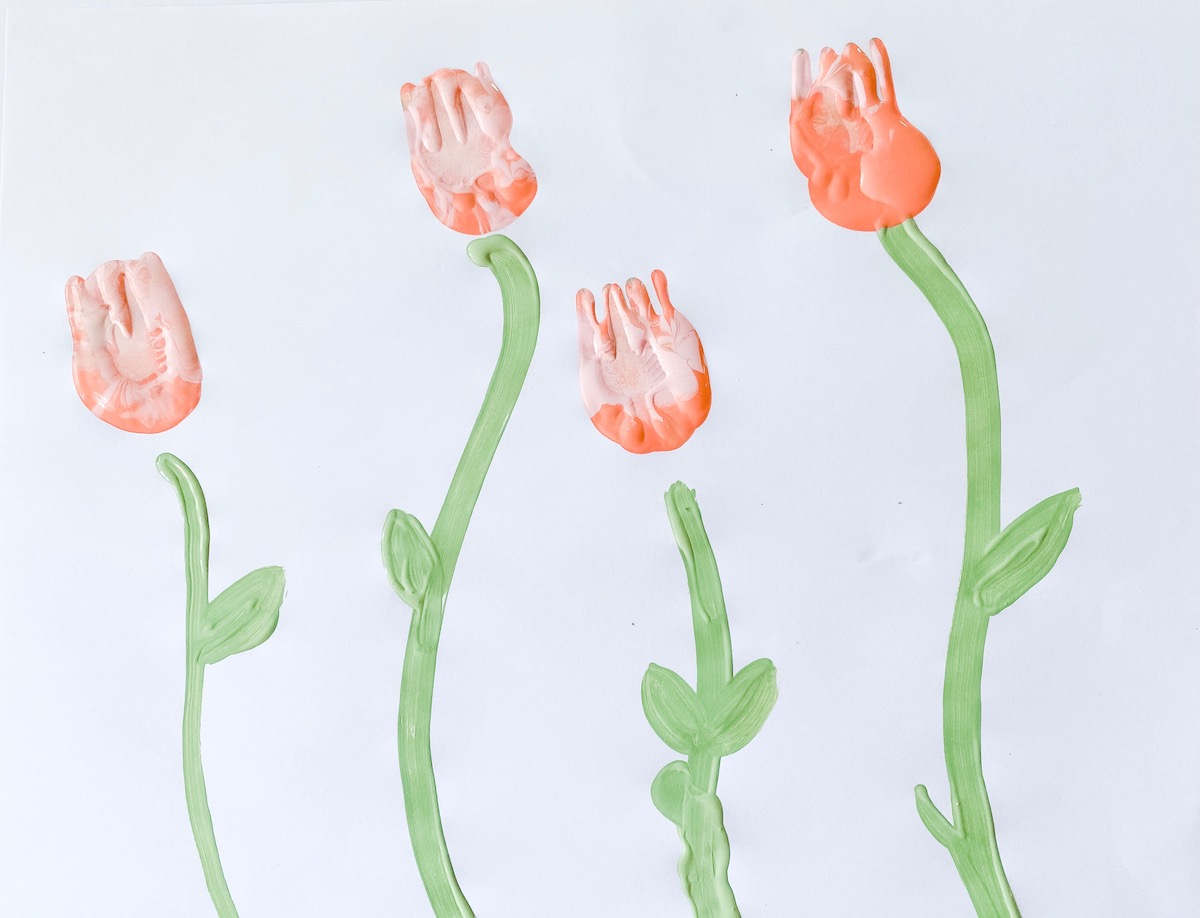 This first craft is a made with supplies you may already have around your home
What you'll need:


-Paint

-Piece of paper

-Plastic fork

-Marker







To add in educational components, have your child trace the stem of the flowers to work on fine motor precision and try mixing colors to see what two primary colors can make!
---
The next activity is a recycled craft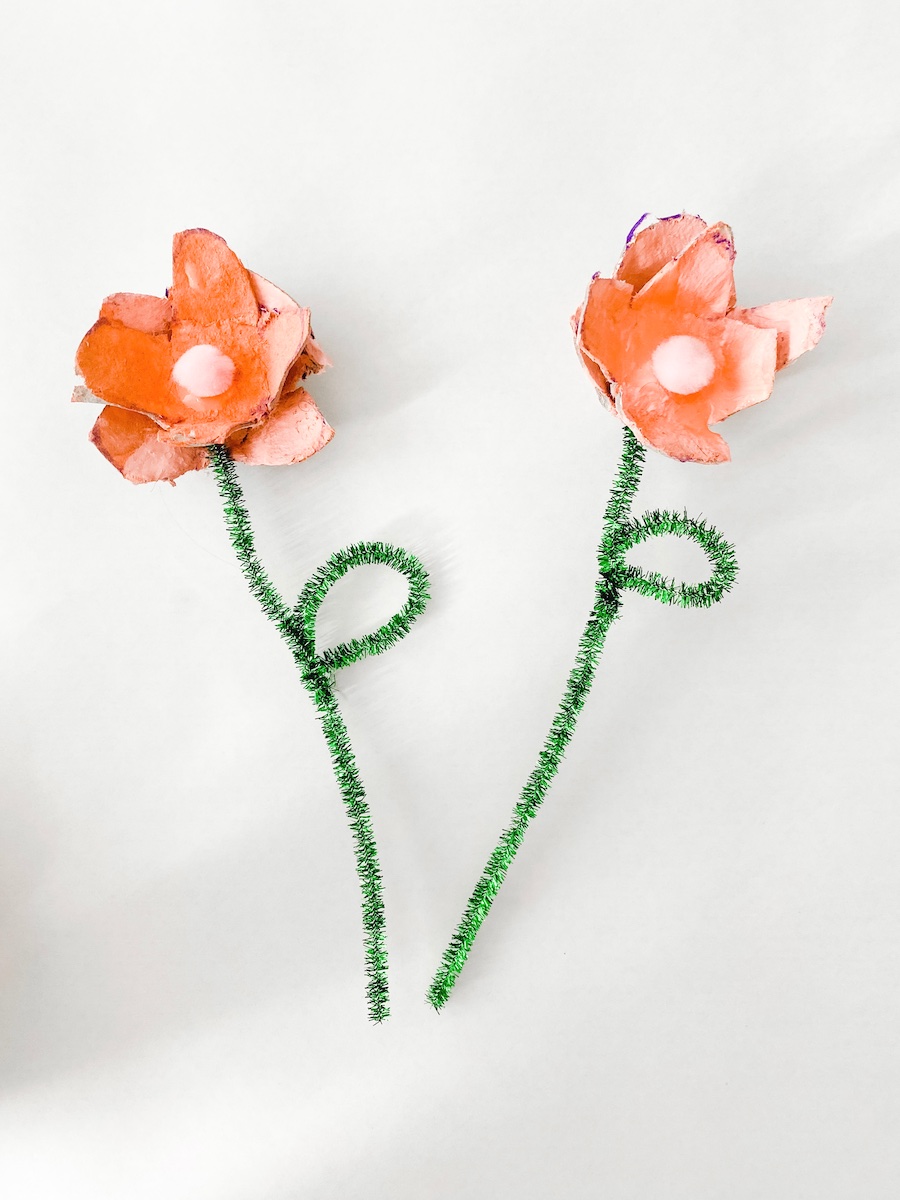 What you'll need:

-Egg carton

-Paint

-Pipe cleaners

-Pom Poms





Always remember to check your local dollar tree for craft supplies!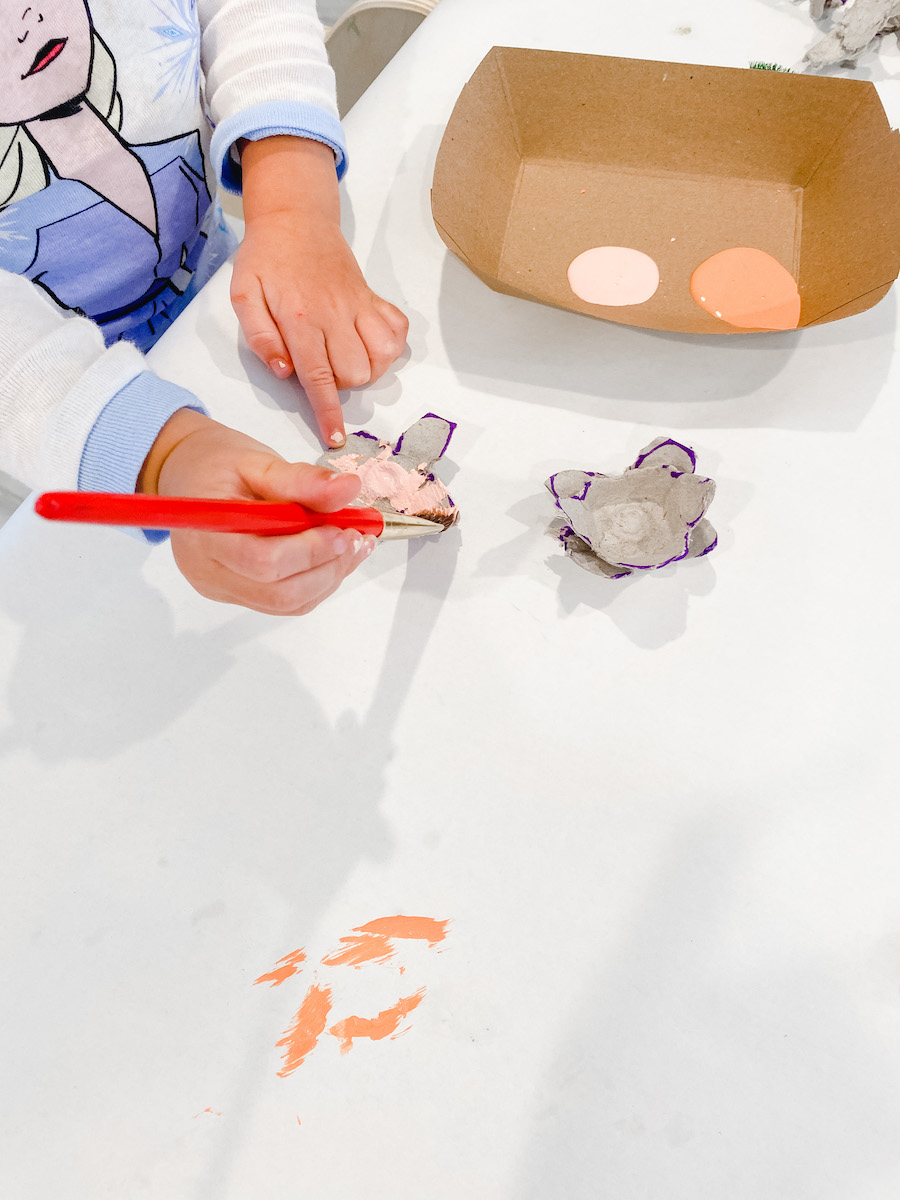 ---
The last craft is great for toddlers to work on their scissor skills!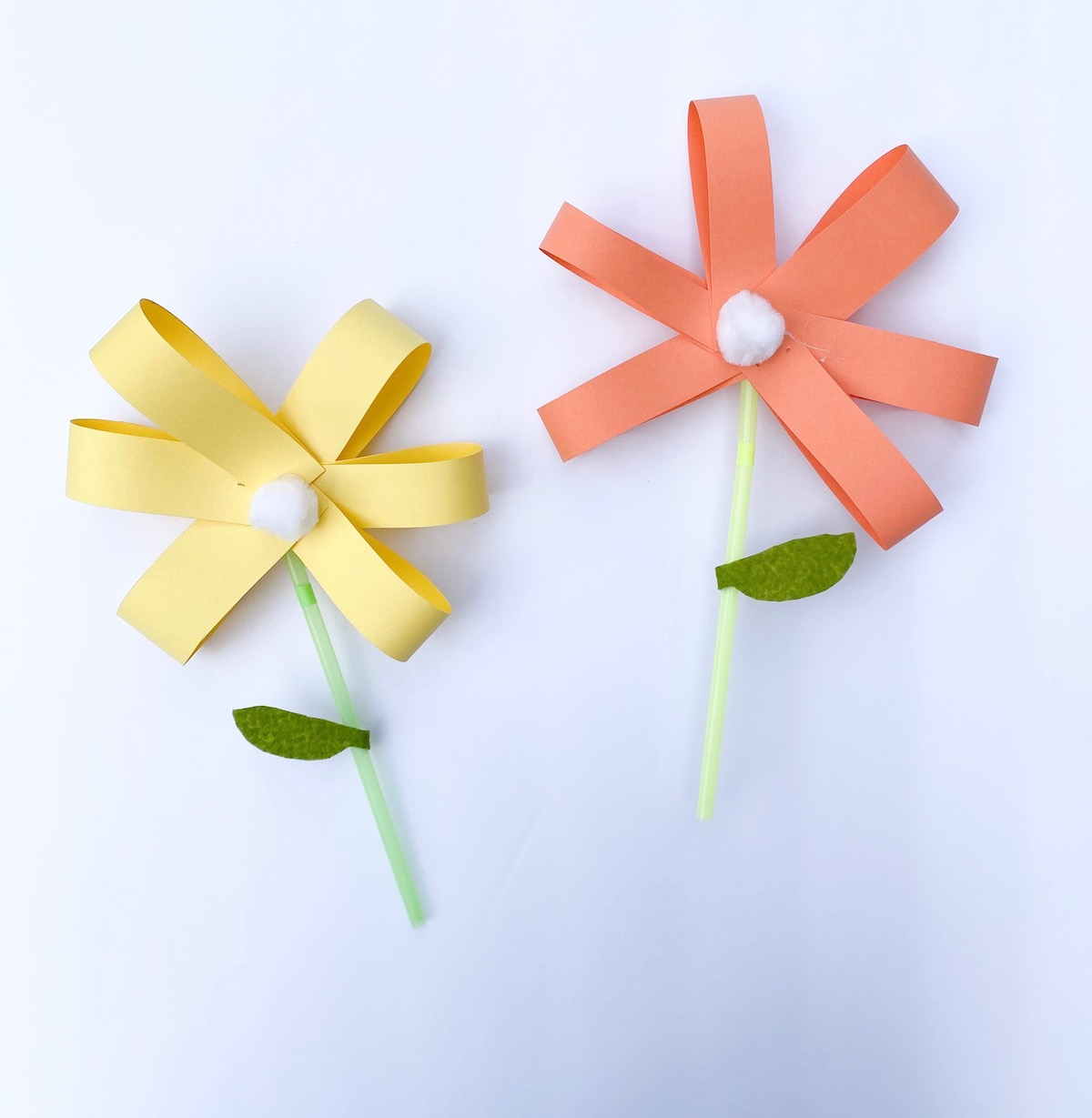 Fun fact, children should begin snipping with scissors at the age of 2 with close supervision. Self- opening safety scissors are perfect at that age. It also helps promote additional fine motor/bilateral hand coordination skills.
What you'll need:

-Paper

-Straw

-Glue Stick

-Pom poms







To add in an educational component, write letters or numbers on the end of the flower petals to work on identification when gluing them on. You can also work on creating patterns!
---
Now it's time to go out and use your own imagination. I hope I have inspired you to create beautiful flowers with your children to welcome the first day of spring! I'm also including a free printable for a Spring Scavenger Hunt. Just right-click on the image below to save to your computer or phone, print, and enjoy!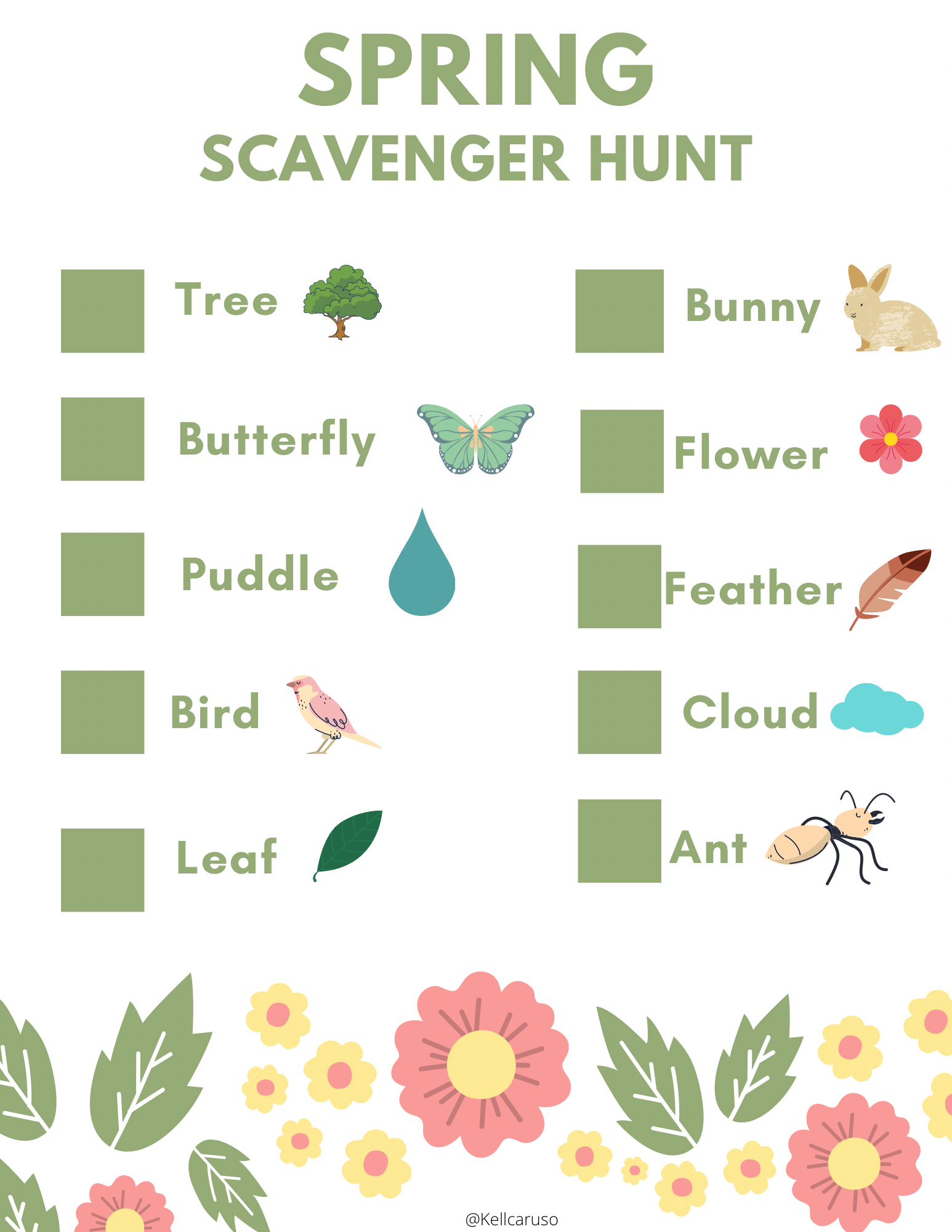 ---
| | | |
| --- | --- | --- |
| | | My name is Kelly Caruso, and I am a pediatric occupational therapist. I have experience in working in a variety of different settings including medical, inpatient rehabilitation school-based and outpatient settings. I am also a mother of a 2.5 year-old little girl who I am currently homeschooling preschool. I find so much joy in creating activities for children to engage in and learn. I currently have an Instagram page @Kellcaruso where I provide ideas on educational activities, crafts, sensory play and food art for parents to be inspired. Teaching children and providing resources is my ultimate passion. I hope I can inspire and educate all of you. |