Looking for the perfect gift ideas for that special kiddo in your life? Check out these great gift ideas from experiences to toys to stocking stuffers! Click each image for more information on the gift idea and to purchase! Don't forget, if you purchase a gift for your loved one from any of our local business listed in the Shop Local Holiday Gift Guide, submit a copy of your receipts (each one is a separate entry) for a chance to win a $150 Target Gift Card!



| | | |
| --- | --- | --- |
| | | |

| | | |
| --- | --- | --- |
| | | |
Kennywood 2021 Season Pass
A Season Pass to Kennywood gives you family fun all summer long! Enjoy wild roller coasters from the century-old Jack Rabbit to the state-of-the-art Steel Curtain, plus attractions for all ages and those world-famous Potato Patch fries. A Basic Season Pass is just a few dollars more than a single-day ticket, so go for the value!Included with every 2021 Season Pass purchased, our Dayback Guarantee allows you comfort in planning for summertime family fun. Should we experience an unexpected closure related to COVID 19, your Kennywood Season Pass will be extended into the 2022 Season for an equal number of operating days at no additional cost starting on Opening Day of 2022. For example, if we lose two weeks in August, we will extend your pass to include the first two weeks of the 2022 season. In 2022 you will be offered a prorated discount on your purchase of renewal passes. Available for a limited time, this offer will be based on the number of Operating Days extended into 2021.

| | | |
| --- | --- | --- |
| | | |
| | | |
| --- | --- | --- |
| | | |
Family Spinner

Macaroni Kid Subscribers get Free Shipping!


Holztiger Brown Bear

Rosa La Belle


Princess Party or Holiday Visit from a Favorite Fairytale Character

Ever After Events
Macaroni Kid Subscriber Exclusive: 20% off base package


Handmade Crystal Jewelry

Moon Goddess Essentials

Della & Lila Book Series
Pittsburgh
As parents seek gift ideas that will educate and engage their children this holiday season, there is no better gift than supporting a children's book that gives back. The creative Della and Lila Book Series, co-written by Brianne Mitchell and her two daughters Della and Lila, brings light to community giving and kindness. The three books: Della and Lila Meet the Monongahela Mermaid, Della and Lila Meet the Monongahela Monster and Della and Lila and the Treasure Hunt tell adventurous tales from the eyes of a child while emphasizing compassion, friendship, kindness and community. This family-owned series from Pittsburgh donates proceeds to the nonprofit, River Fund in effort to help children and families in need. A perfect stocking stuffer, we're encouraging families to step away from the tablets and remember the importance of kindness this season.


Knot-Style Headbands for Kids (with or without buttons for use with face mask)

Ivy & Gannet


Educational Uppercase Letter Writing Board

Rosa La Belle


Rosa La Belle


Ultimate Attraction Passes

Urban Air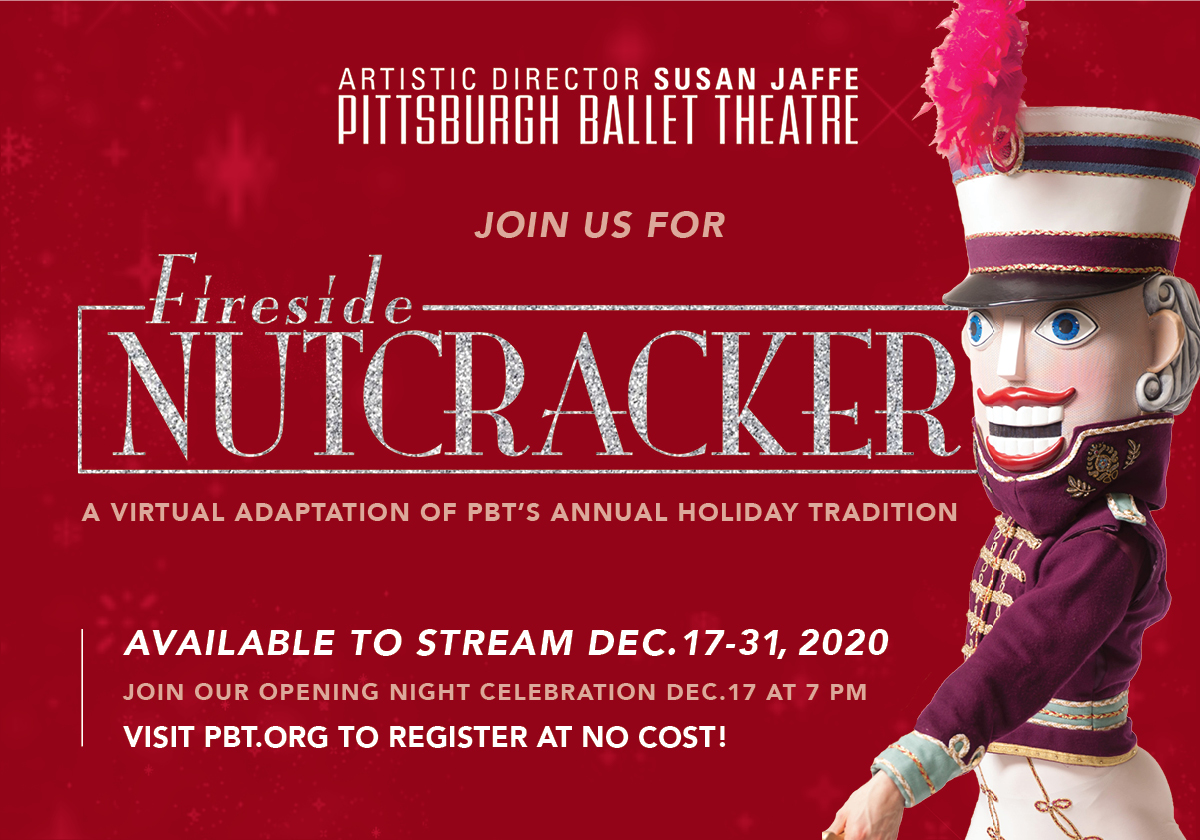 Fireside Nutcracker

Pittsburgh Ballet Theatre
Experience even more holiday excitement with PBT's Fireside Nutcracker education programs for all ages. Join PBT live via Zoom for education programs throughout the month of December. Each program is $5 and only one ticket is required per household to attend.
https://pbt.culturaldistrict.org/multiview/enhance-your-nutcracker-experience


Stocking Stuffers

Fun Fore All





Here are some other great gift ideas for kids and some of our favorite stores:
Glow in the Dark Sports Balls - for all the time we've been spending outside
Investing in a swing set
Classes/Memberships/Day Passes to a local event center
Spot It (this is a favorite in our house)
Squishies (my kids are obsessed)
Letters made out of recycled crayons
Zenimal (just ordered 2 for my kiddos)
Tickets to go see Holiday Lights
karate lessons
horseback riding lessons
dance classes
LED light strips
subscription boxes
Kiwi Crate Boxes
Razor Electric Scooter
DIY Cookie Kits
Cooking at home kits
Mommy & Me Cookbook
art classes
soap or bubble bomb making kit
gift card to a pottery place
Custom Wire Creations by Jules --> cutest stocking stuffer ever
Photo Books -> create a family ABC photo book for small children
Movie Tickets
Bowling Tickets
weekend at Splash Lagoon
Quikflip Apparel - these are hoodies that flip into a backpack within seconds! I bought one for my husband for Father's Day and neither one of us can get enough of it! The fun is in the flip!
Looking for more deals? Check out some of these great gift ideas from Macaroni Kid's new parent site, CertifiKID. Grab some of these great deals before they are gone and you might as well sign up for their emails too because these deals are constantly changing!
Didn't find what you are looking for? Check out the articles below for some more ideas and check back as we will be adding all season long! Have some great gift ideas you would like to see added? Email them to emilyp@macaronikid.com and we will get them on our list! Are you a local business that wants to provide a suggested gift that is linked back to your site? We can get you on here too!