There's something so spectacular about watching fireworks in Pittsburgh on the Fourth of July.
That small colorful flame, jet-rocketing into the sky; only to explode into hundreds of smaller flames. The smell of sulfur and food on the grill... add some patriotic music in the background, and you'll probably catch a tear from this mama.
Growing up in the South Hills of Pittsburgh in Bethel Park, on the Fourth of July, my friends and I always loved to watch fireworks from the South Hills Village parking lot. When we got a little older, we'd take the trolley downtown to the city of Pittsburgh and catch them at Point State Park. One of my favorite things about where I live now, is that we manage to see fireworks on all holidays in a total 360 degree view from our house. That was a HUGE advantage when the kids were really little, and I didn't want to keep them out that late. I could pull them out of bed and snuggle them right on the back porch for a quick show before tucking them back in for the night. Now that they are getting older, they want to experience the whole shebang, so this mama has to stay in the know. Since it takes a village, we have rounded up some of the best spots in and around the South Hills of Pittsburgh to watch fireworks this Fourth of July to keep YOU in the know too. Click on any of the links below for more details about fireworks happening near you.

Is your business hosting a 4th of July Celebration, Fireworks display, Community Day or Family Festivity?
Please submit your event HERE, so we can include it in our Event Calendar!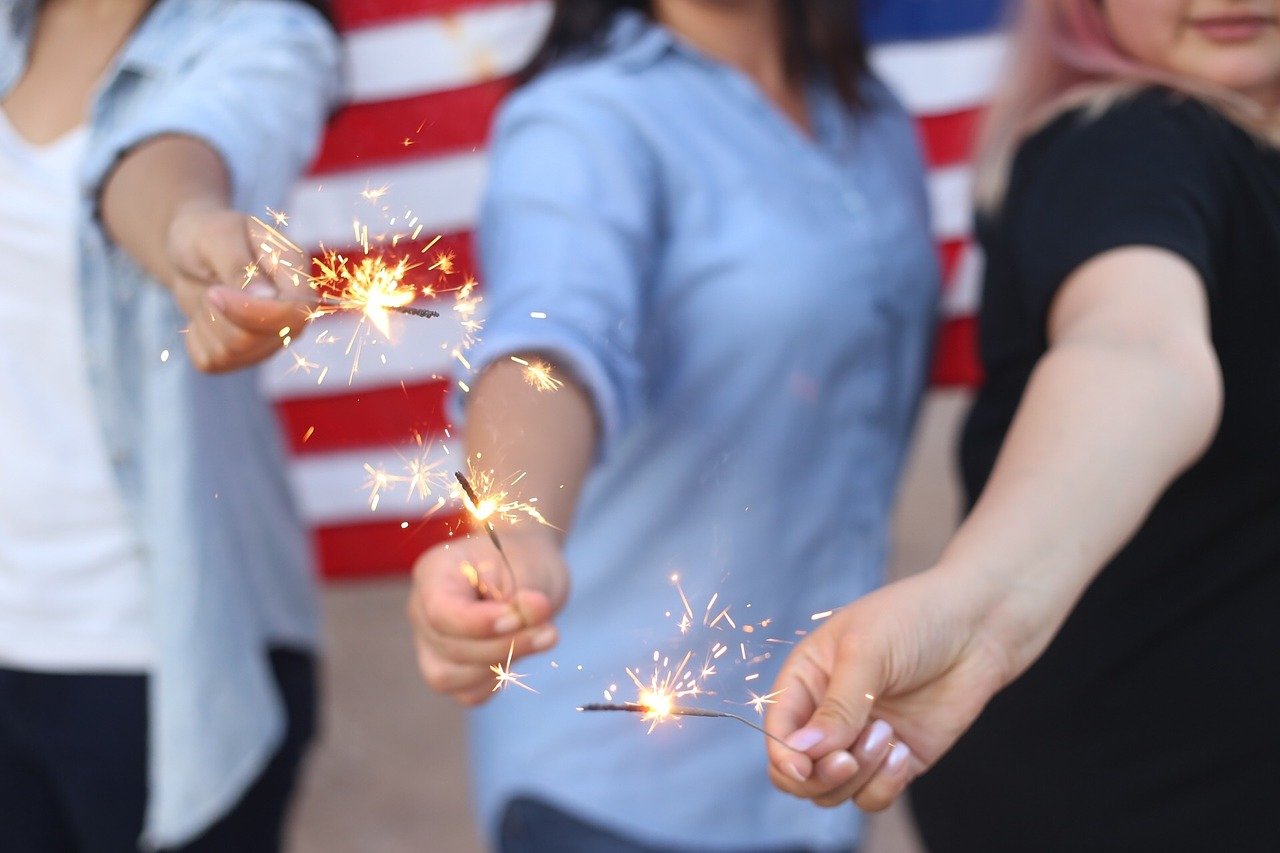 4th of July Fireworks in the South Hills of Pittsburgh
Bethel Park
Summer Spectacular
When: Saturday July 2nd at 9:40pm
Where: Suggested viewing areas include Abraham Lincoln Elementary School, St. Germaine's Church, Hamilton Presbyterian Church, Cool Springs, and Lowes. Parking will be available at each site and food trucks will open at all locations (7 p.m.) except Lowes.
Brentwood
4th of July Parade
When: Monday, July 4th
Schedule:
9am - 39th Annual Brentwood Firecracker 5K - Brentwood Town Square
10am - Parade begins at the corner of Sankey Ave. & Brownsville Road
9:30pm - Spectacular Firework Show - Brentwood Park
Where: Brentwood Park. Find more info HERE
Canonsburg
Fourth of July Parade and Fireworks
When: Monday, July 4th Parade starts at 10am, Free swimming at Canonsburg Town Pool, 10pm Fireworks
Where: Canonsburg
canonsburgjuly4th.org
Castle Shannon
Caste Village Fireworks
When: June 24th, 2022 5-9pm
Where: Caste Village | Grove Road, Pittsburgh, PA 15236
Dormont
Dormont Day & Fireworks
When: Monday, July 4 – Dormont Pool is scheduled to be open from 12-5pm, Dormont Day/July 4th celebration will begin at 6pm, Fireworks will begin around 9:30.
Where: Dormont Park/Pool Parking Lot
http://boro.dormont.pa.us/event/dormont-day-july-4th-celebration/
Downtown Pittsburgh 2022 Independence Day Celebration
When: Monday, July 4 from 4-10pm. Fireworks at 9:35 PM
Where: Point State Park
https://pittsburghpa.gov/july4/
🎠 Finleyville Carnival Week
When: July 22nd
Where: Finleyville VFD
Kennywood Park
Celebrate America & Fireworks
When: July 1st-4th – Fireworks at 9:30
Where: Kennywood Amusement Park
More Info Here!
Mt. Lebanon
Independence Day Celebration and Fireworks
When: July 4, 2022
Where: Mt. Lebanon Main Park Note: The Mt. Lebanon Recreation Center parking lot will be closed. Only handicap parking is permitted with official handicap permit.
Schedule: 7:30 p.m. - Free Concert (at the basketball courts): The Brighton Boys (pop/rock music), 9:30 p.m. - Fireworks. Mt. Lebanon Outdoor Swim Center is open from noon to 7:00 p.m
https://www.mtlebanon.org/1926/July-4th-Information
Pittsburgh Pirates Fireworks Night
When: July 1st at 10:15pm
Where: Either head to PNC Park to watch from the game or watch them from anywhere with a great view of downtown Pittsburgh, like Mount Washington!
Pleasant Hills
Community Day and Fireworks
When: Saturday, August 13th
Where: Mowry Park
https://www.pleasanthillspa.com/index.php/pleasant-hills-community-day
Washington
Tanger Outlets Fourth of July Weekend Block Party
When: Saturday, July 3rd 12-4pm Family Fun activities, kids crafts, food trucks amend more
Where: Tanger Outlets
Find More Place to See Fireworks in these Pittsburgh Cities by Visiting these other Macaroni KID Pittsburgh Guides:
For more summer family fun in the South Hills of Pittsburgh,
check out our event calendar and sign up for our FREE newsletter.