Sensory bins and tactile sensory play are so popular at the moment, but why? When a child is engaging in play with a sensory bin, they are using their senses to learn more about the world. Sensory bins with children may look like they are making a big "mess" but in reality, their scooping and dumping is promoting many life skills. It's helping children know how to use their spoon efficiently without spilling and having control of their utensils. It's also helping them to learn about transferring items which can help them with knowing how to pour their own milk and carry their lunch plate in the cafeteria. Many parents and caregivers are worried about the huge mess it creates. Paint on their hands, rice all over the floor, but that's the best part! Children need to learn that it is ok to get their hands messy without their parents immediately wiping it off. What happens when a child is dipping that French fry into ketchup, and it gets on their hands? They are either going to want it wiped right off, or they will be fine with it. Tactile sensory play aids in this development. It's good for all ages and below are examples of how they can be created/upgraded for all children.
There are many kinds of sensory bins that you can make in your own home that are both affordable and educational. It's so important to always add an educational component - it's great that your child will play in different colored rice for hours, but maximize the experience to promote new skills as well!
Dry media bins
Pasta
Rice
Beans
Styrofoam peanuts
Paper
In between dry and wet texture bins
Play-Doh
Clay
Moon sand
Kinetic sand
Thera-putty
Cooked noodles
Contact paper crafts
Wet media bins
Water
Paint
Orbeez
Shaving cream
Slime




Stained-glass butterfly: With this activity we discussed the different parts of a butterfly and worked on scooping different colors into the fine lines.
(Dry media bin)




Build your own flower bouquet: Added moss and paper and flowers to create flower bouquets.
(Dry media bin)




Hot air balloon contact paper craft: Worked on identifying letters and numbers by placing the colored tissue paper onto the contact paper.
(In between media bin)




Playdough shamrocks: Worked on kneading out the dough to strengthen fine motor skills.
(In between media bin)




Rainbow painting: Working on imitating letters contained in name.
(Wet media)





Creating a rainbow flower bouquet: Discussed the colors of the rainbow and worked on following directions to add dye into the water.
(Wet media)




St. Patrick's Day pot of gold activity: Worked on finding the gold and identifying letters and numbers to place into the cauldron to add up our gold. Would be great to add simple math and sight words as well.
(Wet media)






Puffy paint icing cupcakes activity: Mix equal parts of shaving cream and glue and the mixture dries and looks like icing.
(Wet media)


Simple educational components to add in:
Hide puzzle pieces in the rice or noodles for your child to find
Hide pop beads or for older children beads and then work on stringing and creating a pattern
Place colored plastic pretend food and have coordinating color bins to work on sorting and identifying colors
Make alphabet cards and place them in to work on identifying upper case and lower-case letters, and progress to reading out site words
Hide small plastic animal figurines and have bins that work on identifying who lives on land and in the water
Place a dump trunk or car/any item in the bin and have your child work on directional concepts such as put the item beside the truck, on top, under etc.
Prewriting/writing examples to add in:
Work on imitating shapes, letters and numbers
Hide letters in a bin, create sight word cards and have your child sequence the word and then work on writing the words on paper
These are only a few different examples of tactile sensory play that you can easily incorporate into your daily activities on a budget. For more ideas, check out this easy DIY dry tactile sensory bin, how to dye rice for sensory play, or follow local mama Kelly Caruso on Instagram for daily inspiration.
---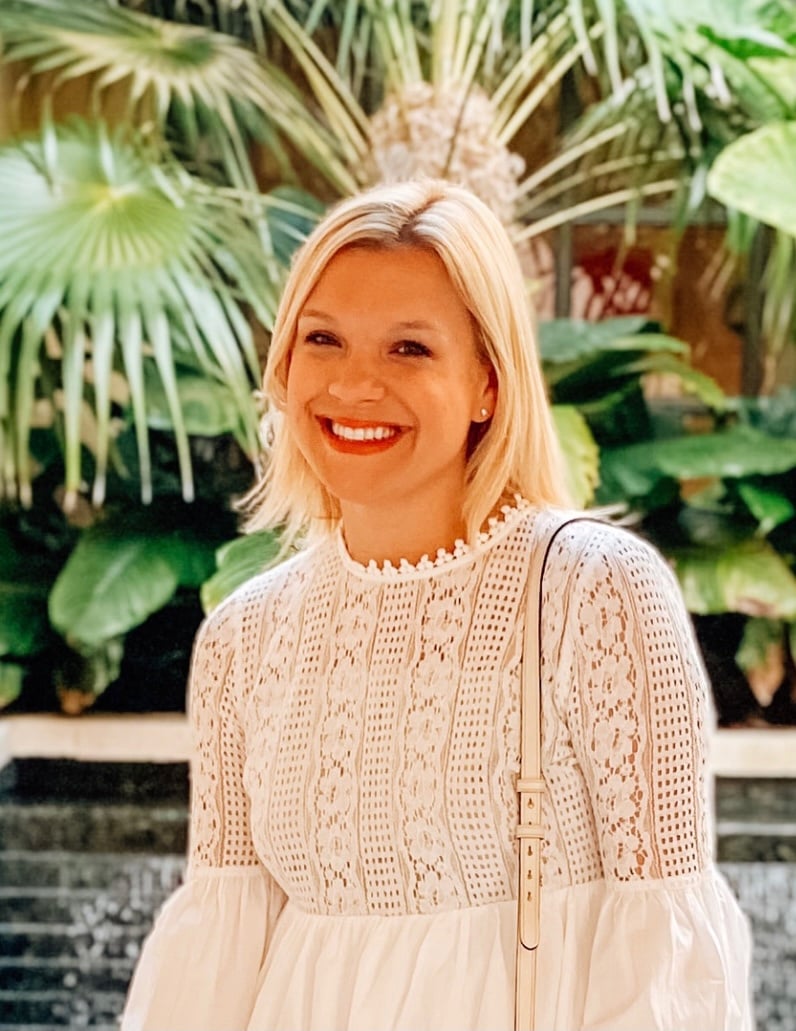 My name is Kelly Caruso, and I am a pediatric occupational therapist. I have experience in working in a variety of different settings including medical, inpatient rehabilitation school-based and outpatient settings. I am also a mother of a 2.5 year-old little girl who I am currently homeschooling preschool. I find so much joy in creating activities for children to engage in and learn. I currently have an Instagram page @Kellcaruso where I provide ideas on educational activities, crafts, sensory play and food art for parents to be inspired. Teaching children and providing resources is my ultimate passion. I hope I can inspire and educate all of you.