Baby, it's cold outside. Do your kids want to play in the snow but you'd prefer to stay warm inside? Get everything you need to create a Winter Wonderland themed sensory bin that is sure to keep little fingers busy and growing minds engaged.
If you're ready to get down to business with this simple DIY Winter Wonderland sensory bin, get your supplies from the nearest Dollar Tree or craft closet using our list below for only $6 plus tax. Feel free to substitute for supplies you already have on hand or add more for variety. I like this particular simple combo because of the fun reaction of the glass gems and the foam beads.
For this Winter Wonderland Sensory Bin, you will need: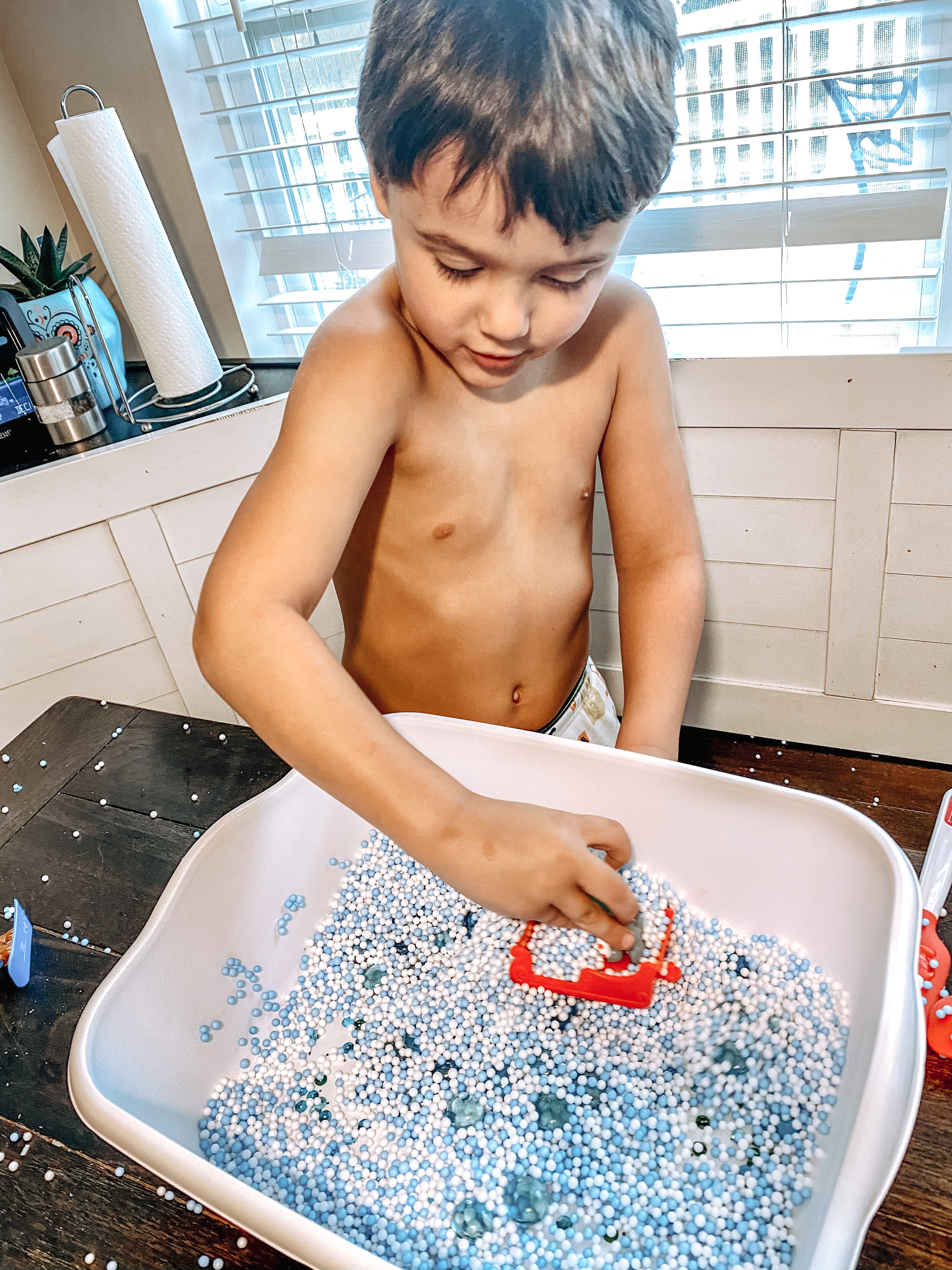 Simply dump the supplies in the bin one by one. Let your kiddo mix it all up and have at it! Have them bring some of their favorite toys to dig or play with in the bin.
Please note that because this particular bin calls for foam balls, there is a bit of a static component to it, making the balls cling slightly to objects and skin. My kids think that this is the coolest, but others may not. Because of that property, when you move the glass beads in the bin, they practically glide across the foam beads as if they were moving by themselves. This makes for a great conversation and my kids just love watching them move about the bin as they play.
We do have a rule when we play with our bins that everything must stay in the bin (no throwing, banging, high dumping, etc.) and most times we have minimal cleanup. This bin got a little out of hand only because the snowboarder was pulling some gnarly tricks in the snow that resulted in my little man holding him above his head. Couple that with the fact that the foam is so light, it was a bit harder to contain (but nothing that the Shark couldn't handle). This bin lasted us for over an hour of entertainment day one and we continued to pull it out over the course of 2 weeks. At that point, we recycled our bin contents into a glass mason jar and turned it into a snowglobe :)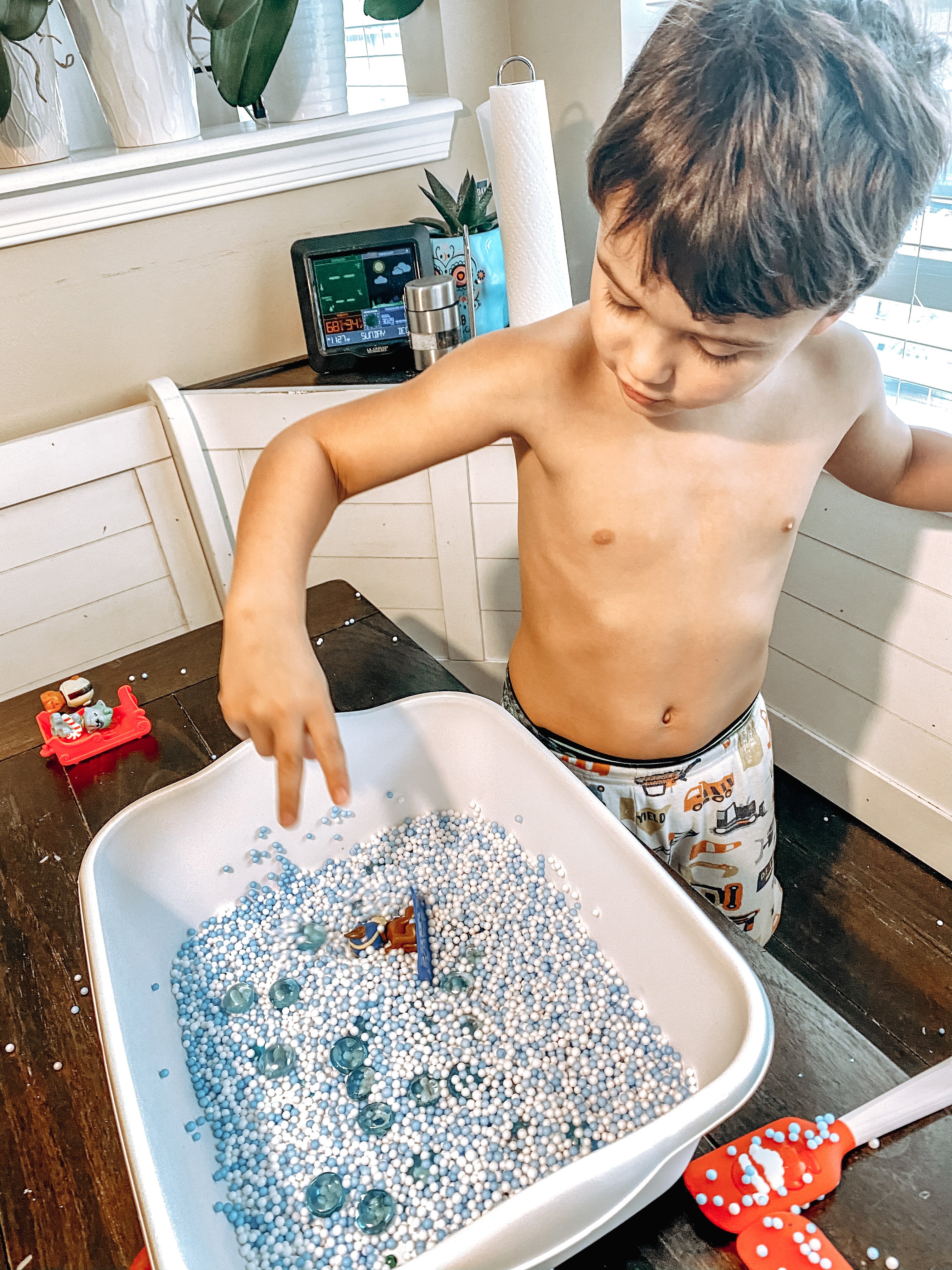 ***Please use caution when making sensory bins with smaller objects and do not use items that are not intended for children under a particular age or who are likely to put items in their mouths.***