What will they think of next? Enroll now and find out!
Creative Fun! Our 5-day workshops provide hands-on experience in a real theater. Under the guidance of theater professionals, each group creates, writes, produces, and performs their show on the last day.
---
Ages 4 - 6 Workshop
June 14 - 18 (Morning, Afternoon, All-Day)
July 5 - 9 (Morning, Afternoon, All-Day)
August 9 - 13 (Morning, Afternoon, All-Day)
Looking for the perfect way to channel your little one's creative energy? In this action-packed program, our youngest actors rehearse and perform a short play that they help to create from their own imaginations! This highly structured workshop, geared for young attention spans, includes a variety of exciting, fun-filled activities: puppet, costume, scenery and prop-making, theater games, music, and movement. While having a great time, your child will learn to listen, follow directions, remember, focus, accomplish objectives, take turns, work with others in a group situation, compromise, perform in front of an audience, and use the imagination.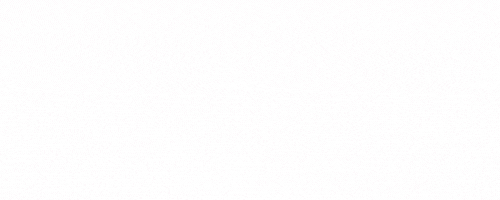 ---
Ages 7 - 10 Workshop
June 21 - 25 (Morning, Afternoon, All-Day)
July 12 - 16 (* All-Day only) - WAITLIST ONLY
August 16 - 20 (* All-Day only) - WAITLIST ONLY
Does your son or daughter like to pretend? This moderately structured program will unlock your child's creativity and take him/her on a week-long adventure into the imagination! Young actors choose their own characters and put them all together into an original story, which they write, rehearse, and perform as a mini play on the last day of the workshop. While having fun and making new friends, your child will improve his/her ability to listen, follow directions, compose a story, understand conflict & resolution, develop a character, accomplish an objective, collaborate with peers, perform in front of an audience, and use the imagination.
* All-Day only workshops will perform one performance on final day at 3:30pm
---
Ages 11 - 14 Workshop
June 28 - July 2 (All Day Workshop, 9:00 – 4:00)
August 2 - 6 (All Day Workshop, 9:00 – 4:00)
Does your middle schooler have a creative mind that enjoys bringing ideas to life? This exciting program will let his/her imagination soar to new heights! Moderately structured, this workshop allows the aspiring writer/actor/director creative freedom to develop an original production emphasizing script writing, character development, advanced theater games and improvisation.
This workshop is an ALL-DAY Workshop
Monday – Friday; 9 a.m. – 4:00 p.m.
---
Ages 12 - 17 Teen Workshop
2 Weeks - July 19 - 23 & July 26 - 30
Is your teen ready to not just help write a show, but learn the art of creative collaboration in the arts? During this special two-week workshop, students will participate in advanced creative writing activities to develop and strengthen their playwrighting skills. With the guidance of our teachers, they will spend their first week participating in various creative writing activities, as well as engaging in improvisation games and formats. In addition, we will bring in guest artists to talk about their experiences working as theater professionals. Their focus will be creating a cohesive script and learning how to make realistic characters and situations, even when a plot may be absurd or abstract.
The second week of this workshop will encompass rehearsing the final script, learning how to make edits and fixes when the script does not always come to life on stage. Students will work on costumes, props, and technical needs, ensuring that their performance meets the goals set during the writing process. While we encourage that all students play in active role in the show, we are always open to allowing someone who may be more interested in the creative process but not acting to become the student stage manager or technical assistant for the final show.
All-Day Workshop from 9am - 4pm, Monday through Friday.
Performance will be Friday, July 30 at 7:00pm
---
Scholarship and Tuition Assistance Fund
he Scholarship and Tuition Assistance Fund is made possible by generous support from
McSwigan Family Foundation of The Pittsburgh Foundation
Paige's Promise
Kenny's Club
Christopher Lynch Memorial Fund
We do our best to give every child an opportunity to participate in our assistance program.
Applications for Tuition Assistance for Acting Classes and Summer Workshops are processed online during the registration process. To apply, register your child for the class you are interested in attending and select "Applying for Tuition Assistance" and complete the form. Please note that incomplete applications will delay your request.
Payment plans are available upon registration. A deposit of $50 is required during registration and payment plan option.
---
Extended Day Services
Early Drop-Off / Late Pick-Up
This service allows a parent the convenience of a staff member being at the theater to help accommodate your normal work schedule. Normal morning drop-off is 8:45 – 9:00 a.m. and normal afternoon pick-up is 4:00 p.m.
For this special service we offer: earliest drop-off time of 7:30 am and latest pick-up time of 6:00 pm. Please note: morning ONLY students do not have a late pick-up option and afternoon ONLY students do not have early drop-off option as our staff and teachers are in workshops during those times.
$10/day or $40/week (Morning OR Afternoon Service)
$15/day or $60/week (Morning AND Afternoon Service – All-Day Students Only)
Fees are charged per family (up to two children) – no discounts are permitted for this service. You must notify the Gemini Theater two (2) weeks before your workshop week if you need this service to ensure staff availability. Regular staff hours are 8:30 – 4:30, so we schedule this service as needed.
Please note that scheduling an early drop off prior to 8:15 a.m. and failing to arrive (without notice) will result in possible cancellation of service.
Payment is due when service is requested and confirmed. Please notify the Gemini Theater as soon as possible of changes to your service so staff schedule can be adjusted accordingly.
Students are encouraged to bring books, games, or other activities they enjoy to help make their extra time with us fun. Because the theater has projection capabilities, we may show a movie once or twice during week, after workshop. We only use Netflix Family for videos.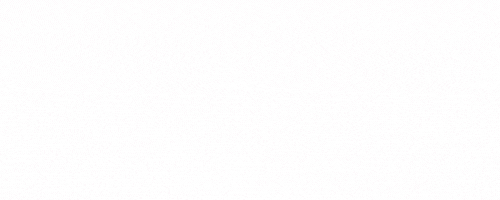 ---
Cancellation Policy
In the event you choose to cancel and withdraw your child from a Gemini Summer Workshop, the following fees apply:
$25 service fee up to 2 weeks prior to scheduled start date
$50 service fee 7 – 14 days prior to scheduled start date
$75 service fee 6 days or less prior to scheduled start date
A student withdrawn after attending one or more days of workshop will not be issued a refund. Gemini Theater reserves the right to change these policies based on individual circumstance. Gemini Theater may cancel a workshop week at any time. In the event Gemini Theater cancels a workshop week, students will be offered a new date to attend or a refund/credit for their workshop week. Special circumstances where a refund may not be issued include loss of workshop day due to severe weather conditions causing Gemini Theater to shut down and close temporarily.
COVID-19 UPDATE: We understand the health and safety of your family is important to you. We recognize that your summer plans may need to change due to the risk of exposure to your child or another family member, who have compromised immune systems or other health issues. If you need to cancel you summer workshop, we will not issue cancellation fees for sessions cancelled up to two weeks in advance. All other cancellations (13 days or less) will incur a $25 fee to help offset costs for contracted teachers and materials purchased for workshop week. We appreciate the opportunity to credit your tuition for another class or workshop session in the summer of 2021, but we will offer refunds if requested. If you would like a portion of your tuition donated to Gemini Theater, we welcome the gift and thank you for your generosity.