LUMINARI is a Pittsburgh-based non-profit organization that develops original programs to broaden minds, inspire innovations and promote community engagement. Luminari believes the Pittsburgh region will become an even more prosperous, vibrant and harmonious home to its citizens as well as an environment that embraces diverse perspectives and nurtures innovations in the scientific, entrepreneurial, educational and artistic fields. We build strong ripple effects in our activities, inspiring our participants to take it further long after the camps are over.
Check out these fantastic opportunities for teens this summer! Four unique camps – one memorable summer!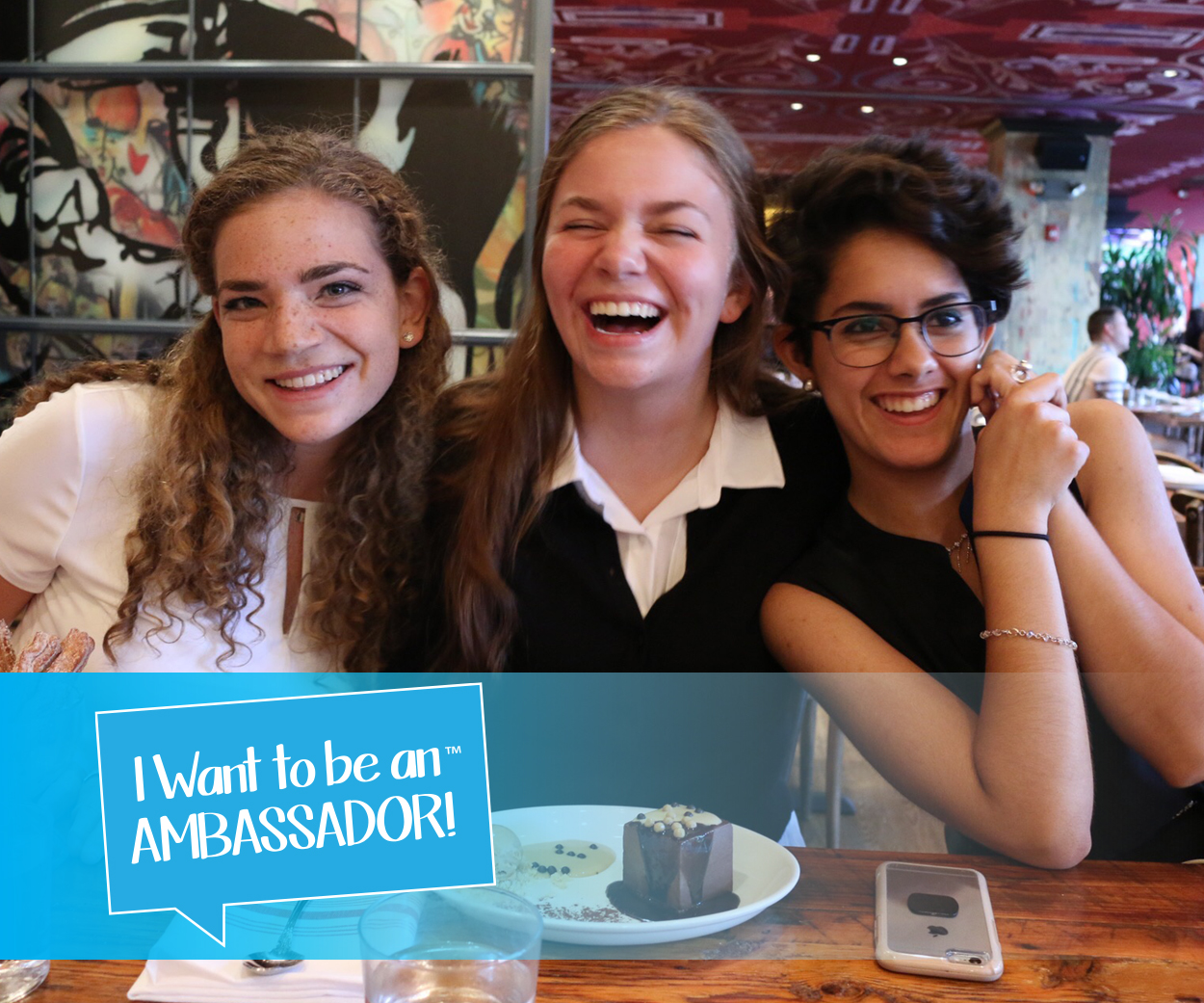 Teens learn the vital art of diplomacy – June 14 – 22, 2022; 9am-3:00pm
Location:
Winchester Thurston School
555 Morewood Ave
Pittsburgh, 15213
*and various locations in Washington D.C.
This 7-day camp is designed to help teens master the skills of a successful ambassador - students will practice their communication skills and will learn about different cultures, talk with government and business leaders, meet face-to-face with diplomats in Washington D.C., and sit down to share delicious meals with each other. I Want to be an Ambassador! is the ONLY summer camp of its kind in Western Pennsylvania.
Teens learn to write like a pro – June 27 – June 30, 2022; 9am-3pm
Location:
Winchester Thurston School
555 Morewood Ave
Pittsburgh, 15213

Teens: Write your own future . . . at Teen Writer! Fantastic Fiction camp the plot possibilities are endless! Forget flat, one-dimensional fiction and give your readers a story that will stick with them long after they finish the last page! Directed by Emmy Award winning producer and journalist Gina Catanzarite, Teen Writer! is a 4-day intensive writing camp with short field trips throughout the city of Pittsburgh.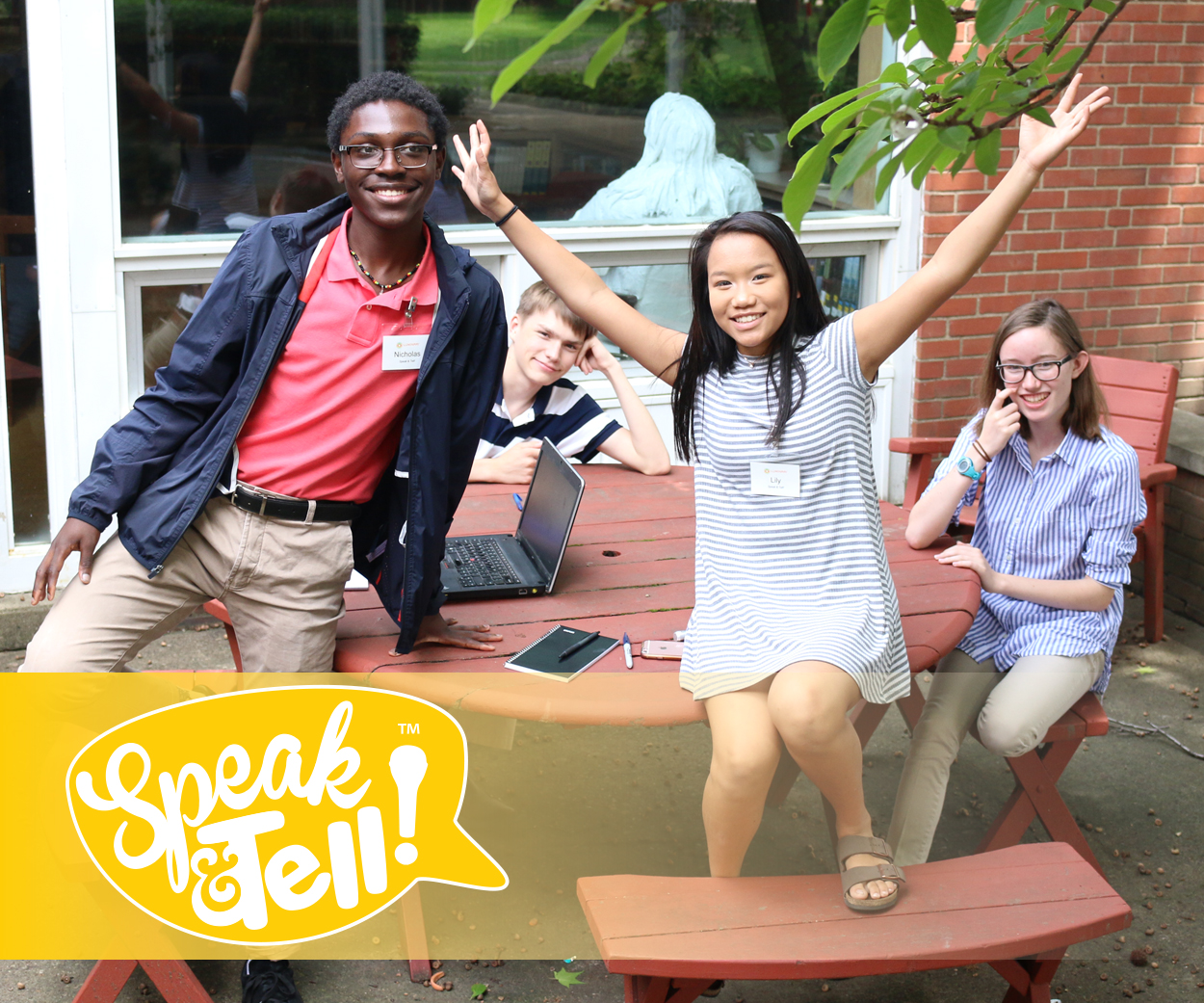 Teens learn the art of speaking in public – July 5 – 8, 2022; 9am-3pm
Location:
Winchester Thurston School
555 Morewood Ave
Pittsburgh, 15213
Co-directors Michelle Wright and Michael Bartley will help your teen take the fear out of public speaking and turn it into a fun and creative experience that will have a life-long impact.
Imagine your teen confidently taking the stage for a presentation, absolutely sure of their material and skills. Camp Speak & Tell! teaches them the public speaking techniques they need to make that a reality.
Teens gain skills and confidence in the kitchen – July 11 – 15, 2022; 9am-3pm
Location:
First United Methodist Church, Shadyside
5401 Centre Ave
Pittsburgh,PA

Food has the power to connect us, to teach us, and to lift us up. "At a time when so much in our world is focused on what is different about us, food is the one thing that unites us." Teens are invited to join Chef Erika Bruce, Camp Delicious! Director, this summer and gain new skills and confidence to create meals, discover new flavors and gain independence in the kitchen.
LEAD. LEARN. LAUGH. Summer Camps for Teens!
Luminari offers four innovative and progressive summer camps that are designed for rising 8th to 12th graders. We're registering students NOW for all 4 teen summer camps, but SPACES are limited! FINANCIAL AID is available. To learn more about Luminari and all of its teen summer camps, call 412–877–1888 or visit www.luminari.org to register today.