The Macaroni Kid Business Directory exists to connect parents, grandparents and caregivers with local solutions to their everyday needs. Our goal is to fill our directory with all sorts of helpful local listings, and we hope your business will be one of them! We are currently accepting submissions for all manner of family related businesses: preschools, daycare centers, libraries, children's skill classes, family friendly restaurants, birthday party locations, entertainment, family photographers, beauty, health, wellness and more.
If you are a local business who is looking to have a business listing published, please fill out your information on this form, and you will be contacted by the publisher.
FREE Basic Listings Includes:
Square Logo image as a visual while browsing directory
Placement in up to 3 categories
Business Name
Short business description
Full business description
Business Address - clickable to open in Google Maps
Clickable Website Link
Clickable E-mail contact
Business Hours
Option for a Macaroni Kid Subscriber Exclusive Discount
Option to upgrade to a Featured Business Listing for $100 annually
Premium Business Directory Listing Includes:
$120 annually
All Specs from Basic Listing
Up to 3 images (in addition to logo) that will be presented under your listing.
Up to 3 Testimonials/Reviews
Clickable Social Media Links
Featured Advertorial Article that will run in our weekly newsletter and on webpage.
Option to upgrade to a Featured Business Listing for $100 annually
Our primary focus is serving the families in the South Hills community. We ask that your business is located within the South Hills or would be one that serves the South Hills area as defined by the map below.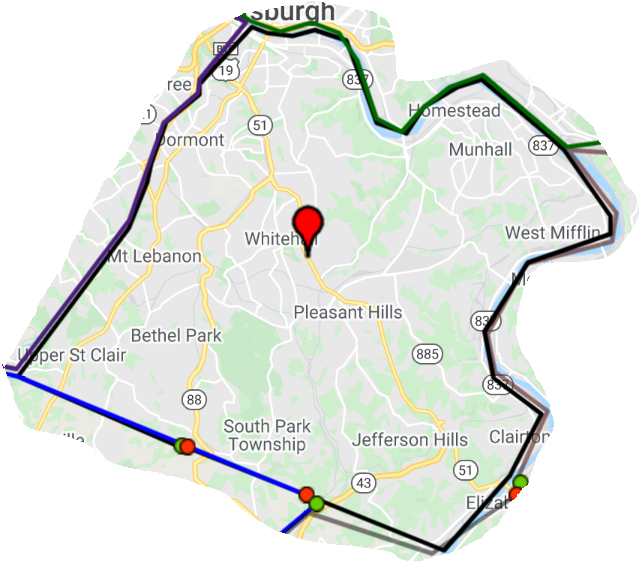 Please complete THIS FORM to have your business listed for our local subscribers to find you. If you are interested in additional advertising and sponsorship opportunities, please fill out THIS FORM.