Happy Monday my MacKID fam! I am SO sorry our newsletter went out so late last week. We had an amazing time at our Summer Camp Expo on Saturday, but then Sunday I came down with a nasty stomach bug that landed me in the hospital and down for the count all week. I'm feeling much better now but still playing catch up from missing out on so much last week! Here's a highlight reel from the past few weeks:
| | | |
| --- | --- | --- |
| | Even though it snowed a small blizzard today, signs of spring are showing everywhere! My daffodils had blooms by the 1st of March! | |
| | | |
| --- | --- | --- |
| | My 10-year-old daughter has been participating in a sleep study through UPMC. Not only is she earning her own cash to splurge on things I will not buy her (more slime and Lululemon), but she is learning about MRI's and even got her own brain scan. How cool?! | |
| | | |
| --- | --- | --- |
| | Last Thursday we went to see Disney on Ice. The kids were a little disappointed they didn't see anyone from Encanto, but still loved the show! | |
| | | |
| --- | --- | --- |
| | Do you remember the containment scene from ET? My whole house looks like that right now! We've been under construction since Christmas after we had 3 pipes burst and our contractors are working diligently to put our house back in order. We decided this would be a good time to make those bathroom changes we've been dreaming about and can't wait to see the final product! | |
| | | |
| --- | --- | --- |
| | My ten-year-old attended the annual father-daughter dance at PT and I still can't get over how grown up she is! No matter how tall she gets, she will always be my little girl. | |
My kids both finished out their basketball seasons, our turtle Rocky had a follow-up vet appointment and appears to be doing better, and I've had some really nice outings with my girlfriends that don't happen often enough. On a more professional note, I was pretty excited when I saw a photo I had posted on my Instagram page from my recent trip to Margaritaville ended up on the Margaritaville Cap Cana page itself. I thought that was pretty awesome and felt proud!
So enough about me, it's time to focus on YOU and helping you Find Your Family Fun!
Until next time my friends!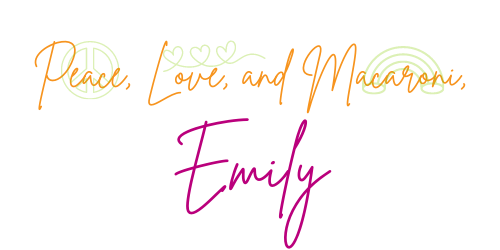 ---
Find details about these events and many more in Macaroni Kid South Hills' events calendar, southhills.macaronikid.com/events.
We keep it updated with all of Baldwin, Bethel Park, Brentwood, Bridgeville, Castle Shannon, Dormont, Jefferson Hills, Mt. Lebanon, Mt. Oliver, Mt. Washington, Pleasant Hills, South Park, South Side, Upper St. Clair, West Mifflin's family-friendly events so that you can spend less time looking for something to do and more quality time with your kids.
Are you a local business hosting things to do with kids? Submit your event on our calendar HERE today!