One of our most frequent requests is for more resources and things to do with teens in Pittsburgh. While I think we have really been upping our game with inclusion of events for teens in Pittsburgh on our event calendar, I'm constantly on the lookout for new resources for our readers. I recently came across Brookline Teen Outreach on Instagram and immediately became inspired and intrigued.
Brookline Teen Outreach is a teen center providing after-school programming to youth ages 10-18 living in Brookline and surrounding neighborhoods. This non-profit organization provides a community meeting space for numerous non-profits and community groups. Brookline Teen Outreach offers all youth programming free of charge. This includes tutoring, community service opportunities, life skill, technical skill, and social programming. Find more info on their current programming here. This month, they will be doing team building at Dragon's Den, an indoor ropes and adventure course AND one of our featured summer camp providers ;)
Check out some of the programs they are offering through the rest of 2022!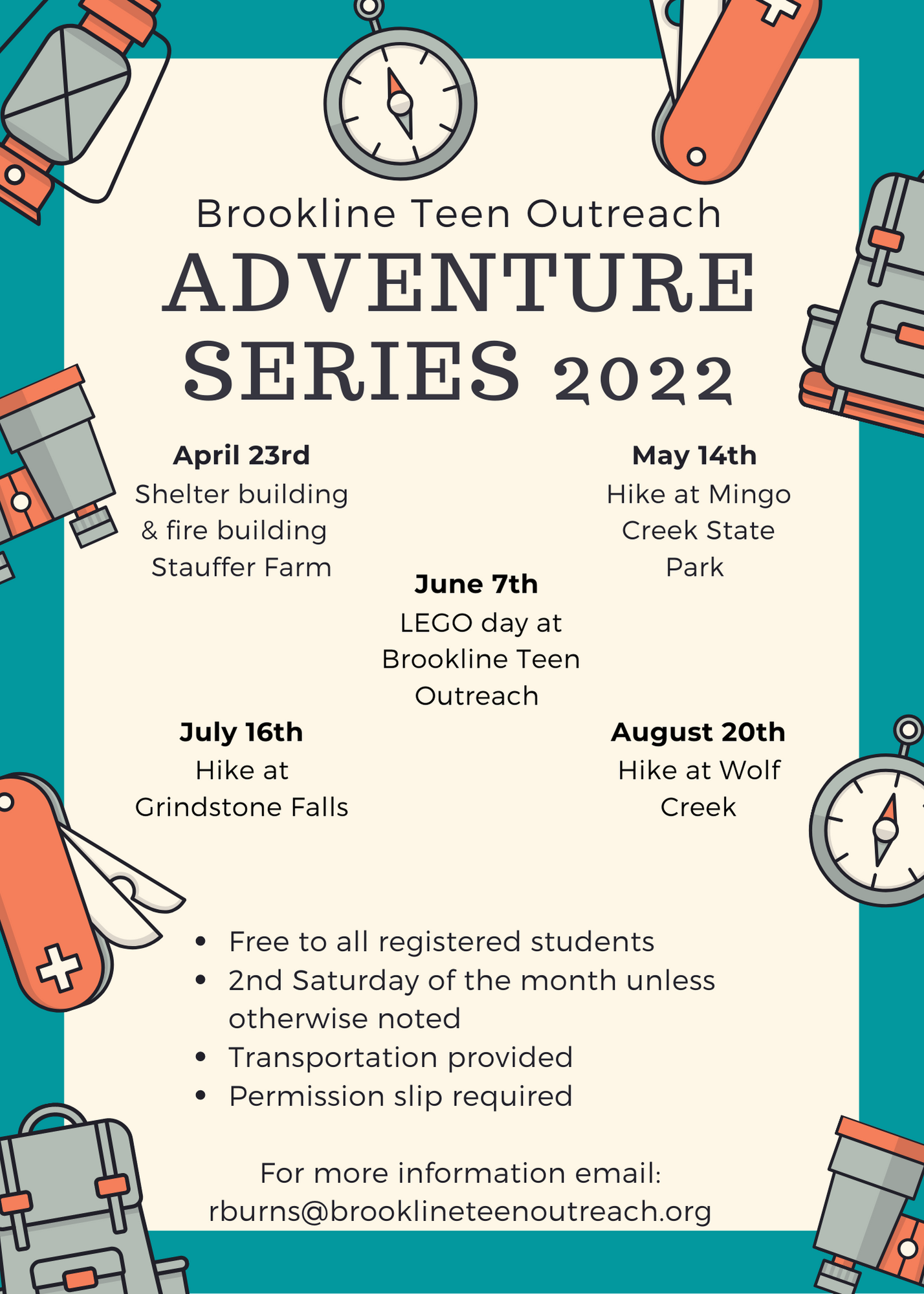 If you have a teen in the Greater Pittsburgh area who is looking to maximize their potential with some amazing local resources, have them checkout Brookline Teen Outreach to find ways they can get involved. Registration is simple and can be done online.
Do you have a teen that participates in Brookline Teen Outreach or another local teen organization? We'd love to hear about it! Drop us a line or submit any feedback here.