If you are looking for something fun to do with kids in Baldwin, Bethel Park, Brentwood, Bridgeville, Castle Shannon, Dormont, Jefferson Hills, Mt. Lebanon, Mt. Oliver, Mt. Washington, Pleasant Hills, South Park, South Side, Upper St. Clair, West Mifflin and the surrounding areas, MacKID South Hills has you covered by finding five things for you to do with your kids in the area or a short drive away over the coming week. #findyourfamilyfun
Here are Macaroni Kid South Hills' picks for the five things to do in the Pittsburgh area with kids Monday, January 3rd, 2022 - January 16th. Click on the links for all the details!
1. Trolls Live!
Is it just me or have we been anxiously waiting for 3 years for Trolls Live to finally happen in the 'Burgh? Well, I don't want to jinx anything, but I'm pretty sure they're still coming this weekend! There are still tickets available, and Macaroni KID also has some to give away! Enter to win HERE.
2. Schedule Some Self-Care for Mom
A mom who takes care of herself is better equipped to be the best version of herself for her kiddos; so this one is still for the kids amiright? Pittsburgh Restaurant Week 👩🏻‍🍳 starts today and runs through January 23rd. Call up your girls, book your babysitter, print out our handy dandy babysitter notes and plan for a night on the town.
Need a laugh? Join your Macaroni KID publishers at the #IMOMSOHARD Getaway Tour on Saturday the 22nd for some serious roll on the floor laughter. We have 2 tickets to giveaway and if you need more for the whole gang, you can order them HERE.
When y'all are ready to calm down, consider booking a Spa Day at esSpa. Named Best Spa in America and Best Spa in Pittsburgh year after year, esSpa is celebrating 20 big years in business! Save-the-date for WEDNESDAY 2.2.22. All-day specials, complimentary consultations and treatment demos of our traditional Hungarian methods as well as the latest in advanced skin care. Then, pop the bubbly with us for the grand celebration beginning at 6PM - sips, sweets, and lite bites.
3. Sign up for Winter Classes!
There's plenty to do indoors this winter. Did you know the South Hills has some really incredible places for kids to take music lessons? Have them learn a new skill as the snow is falling with some of these music schools in Pittsburgh.
Have an underwater adventurer on your hands? Sign your kids up for Swim Lessons to keep them moving this winter but prepared for the pool this summer. You can find swimming lessons for kids on various days at the Bethel Park High School Pool from January 29th - March 12th 2022 for $55 (resident) or $65 (non-resident). View the complete schedule of aquatic programs and sign up online HERE.
Upper St. Clair Rec Center also offers winter swimming lessons starting in mid-February through March. 5 weeks of instruction run $57 for members or $80 for non-members. Find a class schedule that works with your little fish here.
4. Locomotion Weekend at the Carnegie Science Center
Carnegie Science Center will be closed from Monday, January 10 through Friday, January 14, and is scheduled to reopen on Saturday, January 15. Like many other organizations, the Science Center is managing staff shortages. Once they reopen, Locomotion Weekend will be January 15-16 from 10am-5pm
5. Plan Ahead
I know y'all want to stay in the know. Here are a few things we are looking forward to that might help if you get your tickets in advance for it! Daniel Tiger's Neighborhood Live! is coming in February along with the only man in your life who will entertain your kids, so you can enjoy your cup of coffee in the morning, Blippi. Oh yes ladies. Blippi in the 'Burgh. Calling all parent's of LOL lovers. Have you heard of LOL Live? Well, it's a thing, and it's coming to Greensburg and Ohio. If it's worth the drive for you, get your tickets now as they'll be here March 30th and April 1st. Follow us on social media for updates in between newsletters!
---
While you are out finding your family fun this week, don't forget to tag us on social media using #pghmackid for a chance to be featured in our stories! Happy Monday!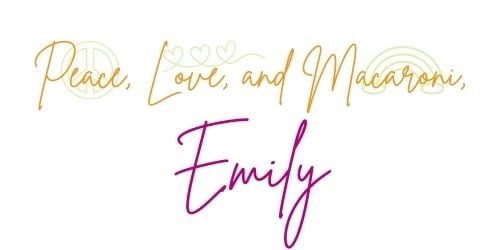 🌸🌸🌸
Looking for more fun in the South Hills of Pittsburgh, PA?
Sign up today for our weekly Macaroni KID South Hills newsletter, so you never miss a thing!
southhills.macaronikid.com/subscribe