This Fall, be sure to bring your curious kids to visit the techPLAYground in South Side Works before it's too late! The techPLAYground is an interactive experience for your innovative kiddos to become part of the exhibit in this pop-up gallery on the corner of Sydney St. & 28th. Created from a partnership between the Children's Museum and Carnegie Mellon University's Entertainment Technology Center, the techPLAYground provides a unique digital experience for children 10 and older. While our kids (5 and under) didn't understand the extent of the opportunities presented at the techPLAYground, they still found plenty of exhibits that kept them entertained during our visit!
I vaguely remembered reading something about this in the paper over the summer, but after that, any info on the techPLAYground went radio silent. We had a beautiful Monday afternoon to kill and thought we'd head down to check it out. The kids were SO excited to check out this indoor play space but when we got down to South Side, they were closed!
#momfail
Fortunately, the Senior Director of Design from Children's Museum was there, and she let us in and play and educated us about the space. I did snap a photo of their most recent hours if you plan to head down (scroll to the bottom). Anne Fullenkamp, Senior Director of Design, explained to us that the techPLAYground is the first (of hopefully many) pop-up playground experiences of its kind; not only at this South Side location, but to other areas of Pittsburgh. The techPLAYground brings components from the Children's Museum to a space that can reach children who might not otherwise have access to them. This radical concept can connect Pittsburgh kids with technology through play in a simple, accessible experience open to all. Oh yeah, did I mention it's free?!
Here is a glimpse of some exhibits offered: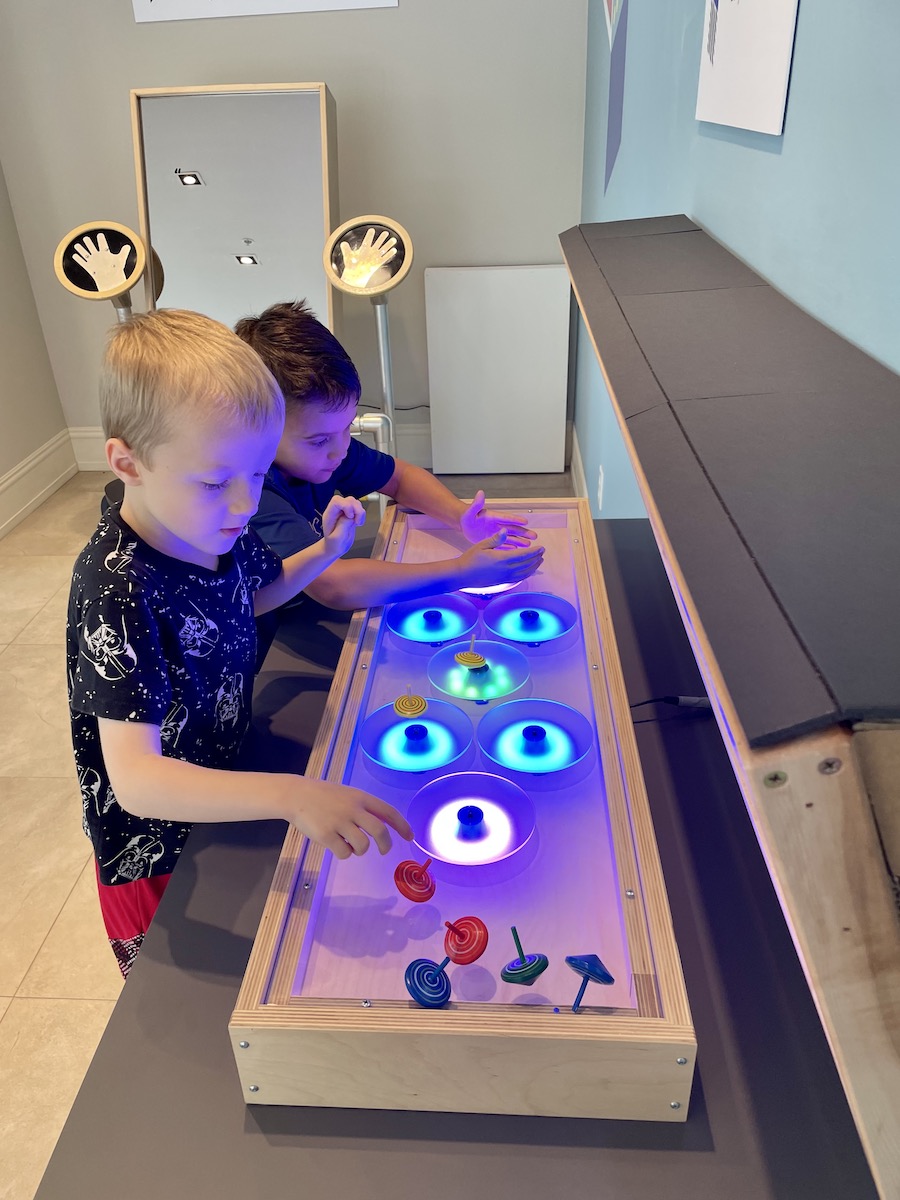 Classic spinning tops activated LED lights at different colors and speeds when.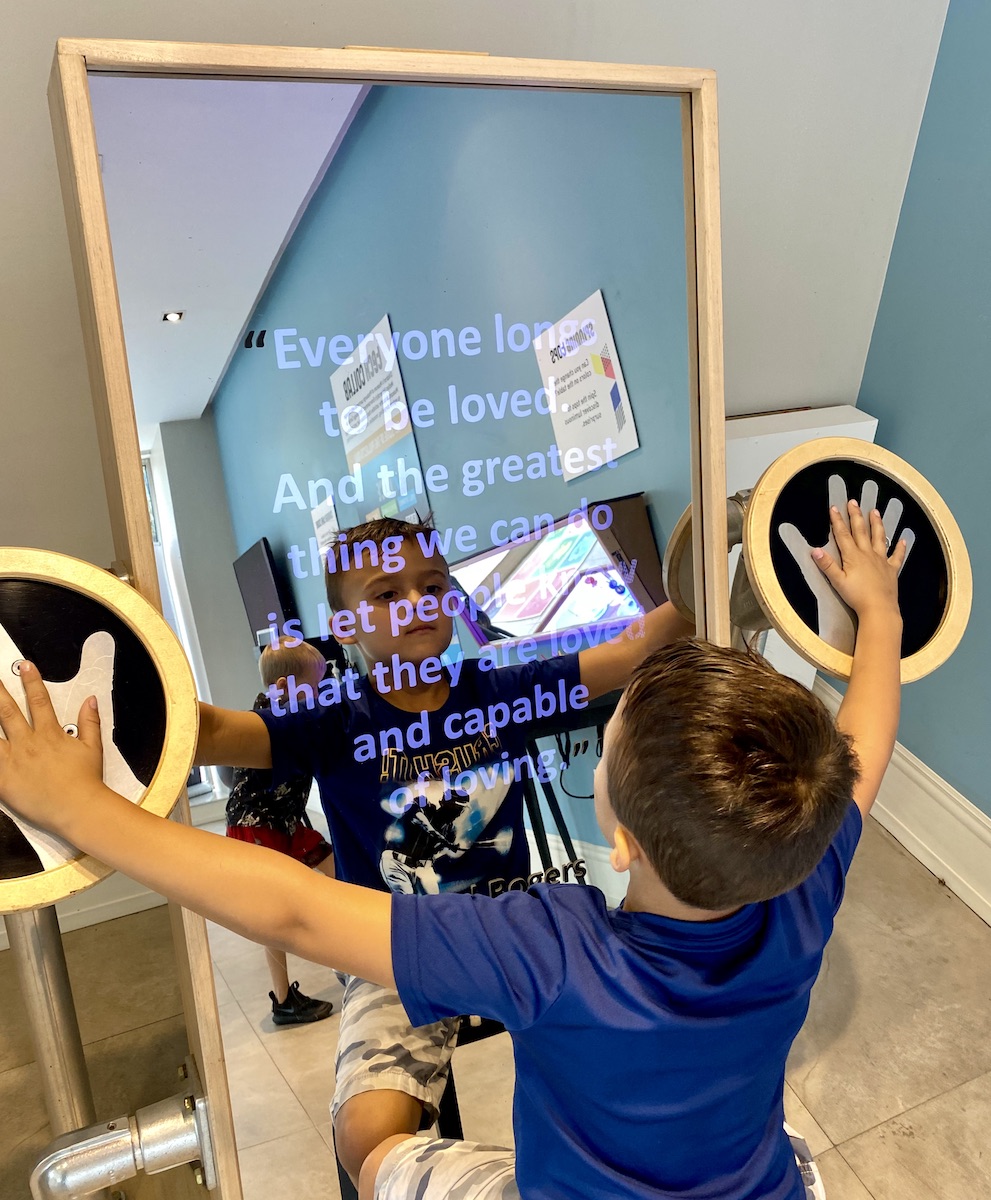 "Holding Hands" exhibit uses an electrical circuit when two or more people place their hands on the sensors and then take the suggestion of the exhibit name. Or, when your five-year-old sits down and is determined to close the circuit on his own.
What you can't see in this photo is an image of the room projected to a TV on the wall and a computer system that encourages you to get creative and "Change the Code." When the code is changed, scenes, colors and patterns that are picked up from the colored tile area are altered and projected onto the display. Our kids know nothing about coding, but they were fascinated what they could do just by entering in their favorite numbers! These colored sensory tiles were also a huge hit!
Other exhibits included Musical Chairs, where you touched different parts of chairs to play music and Community Gardens, an online drawing program where you draw and share a flower in a communal field. Not only are you "planting" your flowers in a field with other kids in Pittsburgh, but this digital garden can be accessed from all over the world!
Do you have a tech loving kiddo? Bring them down Wednesday through Friday 4-8pm, Saturday 1-8pm or Sunday 1-6pm through the end of October before the techPLAYground disappears!