Are you looking for fun things to do with kids in the South Hills of Pittsburgh this week? You've come to the right place because Macaroni KID South Hills is here to help you find your family fun in Baldwin, Bethel Park, Brentwood, Bridgeville, Castle Shannon, Dormont, Jefferson Hills, Mt. Lebanon, Mt. Oliver, Mt. Washington, Pittsburgh, Pleasant Hills, South Park, South Side, Upper St. Clair, West Mifflin and everywhere in between!
Here are five fun things to do with your kids in and around the South Hills of Pittsburgh for the week of August 31st - September 6th that you won't want to miss. Click on the pink links for more details!:
1. Plan a fun Outdoor Activity for the Family
Most kids have gone back to school, or will be going here shortly, but that doesn't mean the summer is over just yet! We've seen some rainy days that have caused us to resort to some indoor play spaces, but take advantage of these still warm days by planning a fun outdoor activity for your family. The Plants Can't Sit Still StoryWalk 📖 in Baldwin is open 24/7, rain or shine so grab your flashlights and umbrellas for an unconventional outdoor adventure! Triple B Farms is offering Pick Your Own 🌻flowers, apples and more almost every day of the week. Check out their harvest schedule for more details. Farmer's Markets are still in full swing, and you can find more good eats and family fun Downtown at Soul Food Fest - A Taste of the Burgh, McKeesport Rib Festival at Renzie Park or the 🏈Heinz Field Rib Fest 2021. When all else fails, grab a towel and head to your nearest Spray Park or Splash Pad for some water play!
---
2. Do a Craft
Pull out the art supplies and get crafty! Sign up for a virtual Crafternoon or head to the Warhol Green Space for Pop Art Pop Up 🎨. Pittsburgh Botanic Garden has Young Artists in the Garden where they provide activities like coloring, reading books, making crafts and playing games. Follow us on Pinterest to see where we get our inspiration!!
---
3. Support Local Parents
Let's face it. Things are looking rather gloomy out there (and I'm not just talking about the Pittsburgh rain) and I know plenty of new and expecting parents who are feeling rather scared right now about what's going on in the world around us. Reach out to them. Send a card. Schedule a virtual or park date at your local playground. Take Mom & Baby Yoga together. Help them find local resources like Expectant Parent Orientation and their local Macaroni KID. Buy them a coffee, send a virtual hug. Whatever you do, just spread some love.
---
4. Watch a Family Movie
When my kids are asked - "what is one thing you love to do with mommy and daddy," they will often answer with "watch a family movie." We do it big over here. Pull out all the cuddly blankets, make popcorn, dim the lights or maybe set up a theater outside or do the real deal. Whatever your family prefers, make it happen one day this week. Check out the FREE or $1 Summer Family Movie Guide to see what is playing at a theater or park near you!
---
5. Cross a Bridge (or two)
Some of my favorite South Hills mamas just HATE to cross that bridge into the city of Pittsburgh and beyond, but sometimes you just find things to do with kids that are worth traveling to! This week, we found the Zerbini Family Circus 🎪 in Butler, the Pittsburgh Water Lantern Festival 🎐in Allegheny Commons, and most definitely the Renaissance Festival 🗡in West Newton. Plan ahead for next week and get your discounted tickets to Brick Fest Live in Monroeville HERE.
🍁 While I'm NOT ready to pull out the fall decorations just yet, I AM enjoying seeing all the fall festivities start to fill up our event calendar. There were so many cancelled last year due to COVID, we are really just hoping we can see some of our favorites gather safely again. If you know of any fall festivals happening, please submit the event info HERE. If you are a business who is interested in being featured in the 2021 Fall Fun Guide, you can submit your request HERE. Don't forget to subscribe to the Macaroni KID South Hills FREE weekly newsletter to be the first to receive this year's Fall Fun Guide once it's published!
As you are out finding your family fun this week, tag us on social media using #pghmackid for a chance to be featured in our stories!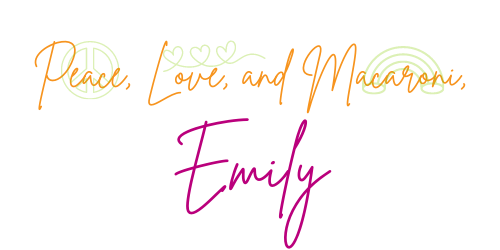 Find all the details about these events and many more in Macaroni Kid South Hills' events calendar, southhills.macaronikid.com/events.
We keep it updated with all of Baldwin, Bethel Park, Brentwood, Bridgeville, Castle Shannon, Dormont, Jefferson Hills, Mt. Lebanon, Mt. Oliver, Mt. Washington, Pleasant Hills, South Park, South Side, Upper St. Clair, West Mifflin's family-friendly events so that you can spend less time looking for something to do and more quality time with your kids.
Are you a local business hosting things to do with kids? Submit your event on our calendar HERE today!