Danielle Rayman is a South Hills mama who has been an elementary teacher for over 15 years. With a passion for running as large as her passion for teaching, she has also been very active in the local running community since high school. Danielle founded the Jack-O-Lantern Jog 5K and has been a coach for the Kids of Steel Pittsburgh Marathon for many years.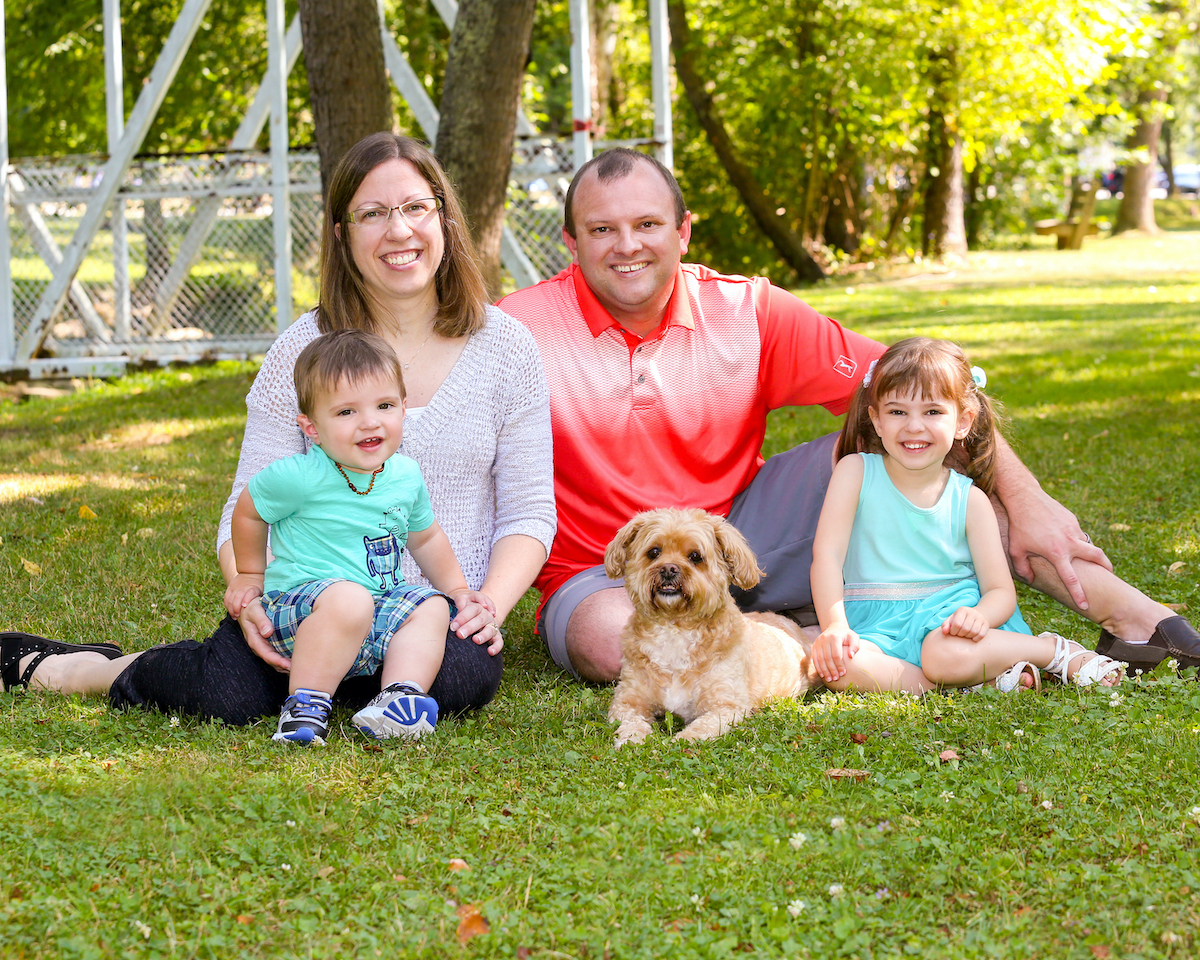 Danielle was introduced to JumpBunch when her four-year-old daughter participated in JumpBunch classes at her daycare. Not only was JumpBunch day her favorite day of the week, but Danielle could see her using the new skills she learned in her classes regularly at home. When the opportunity came to join the JumpBunch Team, she couldn't pass it up. It gives her the opportunity to combine her two passions in life – running and teaching. Being a part of the JumpBunch Team allows her to continue her passion and promote fitness and health in a whole new way!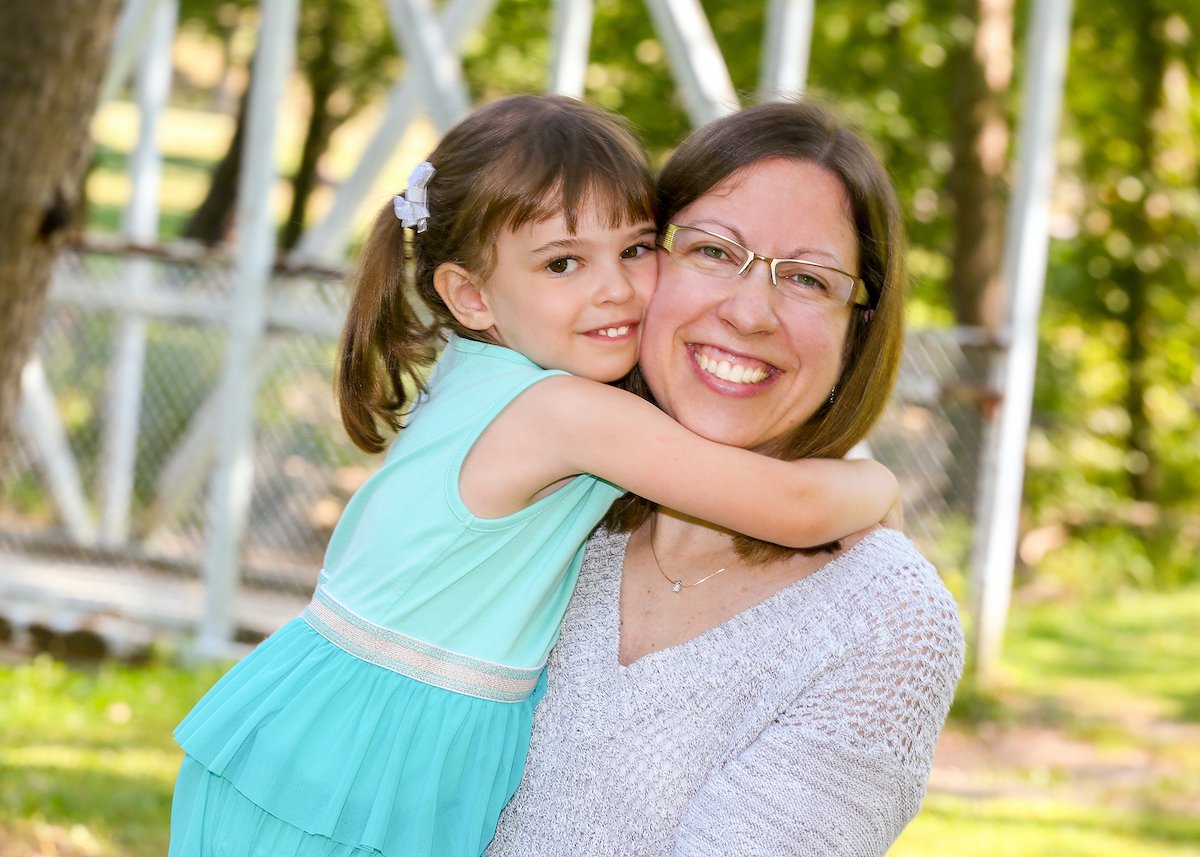 ---
What is JumpBunch?
JumpBunch is a non-competitive introduction to sports and fitness for children ages 2-12. With over 70 different activities to choose from, children experience something new each class. Our goal is to use the natural curiosity and energy in children as a bridge to exploring many ways to be healthy and have fun. Most activities give each child their own unique piece of equipment that promotes exploration and direct engagement. Children need consistency but naturally seek new experiences too. Our program provides them a routine filled with both. We have been called "Pee-wee P.E." and it's a good fit given we truly educate kids each and every class on new ways to stay physically active…all while having pure fun! JumpBunch provides exercise and lifestyle activities that all families should incorporate into children's daily lives. The best part about JumpBunch….WE COME TO YOU! We provide the lessons, equipment, and fun! All we need from you are the kids!
What all does JumpBunch offer?
We can provide anything and everything you can think of when it comes to fun and fitness. Our newest offerings (thanks to COVID) include private classes and backyard pods. Why not get your neighborhood together to schedule a class with kids that have already been playing together and keep them moving with a schedule that works for you. Don't want to expose your child to others? That's okay too…We can provide private, one on one classes in an area where you are most comfortable. We offer toddler, preschool, and school-age classes along with birthday parties, summer camps, mom groups, team celebrations, and so much MORE! JUST ASK! JumpBunch is here to help you keep your kids active whether it's in a group or individual setting, at a facility, or in the comfort of your own home or neighborhood.
What are some of the 70 activities to choose from?
Baggo, Balancing Act, Ball Bonanza, Ball Handling, Basketball, Beach Ball, Blongo, Bocce Ball, Broomball, Bowling, Bucket Toss, Bulls Eye, Chicken Toss, Crazy Races, Day at the Beach, Exercise Bands, Fancy Footwork, Field Day, Field Hockey, Fitness Dice, Fling & Fly, Floor Mat Activities, Flying Discs, Football, Golf, Have a Heart, Hopscotch, Horseshoes, Hula Hoopla, Jump Ropes, Jumping Hurdles, Kickball, Lacrosse, Long jump, Martial arts, Musical Rhythm Sticks, Net Catch, Obstacle Course, Parachute, Ready Set Race, Relay Races, Ring Toss, Scarf Toss, Snowball Toss, Soccer, Step Aerobics, Strong Kids, Tee Ball/Softball, Tennis, Three-legged Activities, Track and Field, and more!
What You Will See during a typical JumpBunch Class:
Classes begin with warm-ups which include exercises and stretching to themed music that children enjoy. This is followed by the core sports activity selection for the class, an obstacle course that constantly changes, and classes conclude with a cool down huddle where we review skills and successes of the class. Kids of all ages enjoy the activities and colorful equipment that is provided for each class. JumpBunch uses age-appropriate developmental curriculum that is based on National Association for Sport and Physical Education (NASPE) standards.
Breakdown of what you can expect to see by age:
Toddlers – JumpBunch Toddler classes are typically 30 minutes in length. They provide an age-appropriate introduction to sports and fitness for children. At this age, they learn first by observing, and then begin to enjoy what tends to be their first group social settings. Classes focus on hand-eye coordination, balance, social skills, along with working on the developmental skills needed for all areas of fitness. Toddlers enjoy the classes so much; they don't even realize they are learning and developing life-long healthy goals.
Preschool/Kindergarten – These class usually run around 45 minutes in length and provide children the opportunity to experience a variety of sports, games, and skills over a short period of time allowing them to find a specific fitness activity they enjoy sooner rather than later. JumpBunch ensures that a child's first sports and fitness experiences are positive, dynamic, and abundant – a wide variety of sports options caters to all interests. This introduction makes it much more likely that kids will have fun and succeed when they join their first organized team, or as they choose up sides on the playground. Tips on encouraging healthy nutrition are woven into the curriculum in a fun manner.
School Age – These classes usually run around 45 minutes to an hour in length and can vary in a wide range of activities that are sure to meet the different interests and needs while ensuring that students this age are learning, having fun with their friends and getting active.
---
The following are examples of programs you could select for any age:
One Sport Each Month –One sport a month option allows children to focus on learning the skill sets and rules of one particular sport while applying what they've learned by playing actual games. In addition to teaching the important skill sets, teamwork and good sportsmanship are also key concepts that are emphasized. Classes begin with age-appropriate warm-ups, instruction and participation in that month's sports lesson or game, and cool down/closing huddle. Activities are diverse (not just the same team sports) and include Basketball, Soccer, Lacrosse, Football, Softball, Track & Field, Tennis, Badminton, Yoga, Cricket, Cardio Blast, Volleyball, Hockey, Dodgeball, and Picnic Sports. You can choose the sports you feel would best meet the interests of your child.
New Sport Every Week – When you choose to offer a different sport or fitness activity with each class, children are exposed to many sports while working different muscles, building coordination, and most importantly are being continually challenged. Even at the elementary ages, kids develop at very different rates, so JumpBunch coaches have curriculum elements they can adjust on the fly to best fit each group. Over 70 different activities are available to participants in the weekly sports program and can include everything from football, soccer, and golf to javelins, track and field, and lacrosse.
Weekly 60 Second Challenges - This exciting program is like no other enrichment class and is outrageously fun! Children participate in a series of 60 second challenges designed to encourage growth in ingenuity, critical thinking, and teamwork as well as fine and gross motor skills, balance, agility, and timing. With each class, participants will work in teams of two or individually. Each participant will have the opportunity to try his or her skills at a challenge. The challenge only lasts 60 seconds and the players that complete the challenge within this time frame will earn a point for their team. Teams have the opportunity to be declared the winner for the week. With 80 different activities, the 60 Second Challenge can be an enrichment program all by itself or can be added to any JumpBunch class.
---
Looking for a unique, one of a kind way to celebrate your child's birthday?
JumpBunch of NW and SW Pittsburgh brings sports and fitness-themed Birthday Parties right to you. Parents can choose from a wide variety of sports and themes that are then tailored for children ages two to twelve years old. We customize each party based on the child's age. For example, a hockey party for 2-year-olds includes using foam balls and paddles, while for 10-year-olds real equipment is used and a competitive spirit is injected into the game. JumpBunch's Birthday Party concepts are developed by education experts who create the traditional class curriculum for their core sports and fitness classes. Our coaches are well-trained in each sport to provide the most entertaining experience for the children. The parties are always a huge success and the birthday boy or girl is given memories that will last a lifetime.
Classes being offered currently:
Check our website or Facebook page to see most up-to-date list since classes and new locations are constantly being added:
https://www.facebook.com/jumpbunchpittsburgh
Rec Center Classes:
Check out our programs at a recreation center near you! The links below will take you to those center's direct page for more detailed site information and enrollment links.
Peters Township--JumpBunch - Play to Be Fit--Ages 2-4--Tuesdays 11:30 - noon--March/April
Peters Township--JumpBunch- Play to Be Fit--Ages 6-12--Tuesdays 4:40-5:30pm--March/April
Peters Township--JumpBunch - Play to Be Fit--Ages 4-6--Fridays 12-12:45pm--March/April
Upper St. Clair--JumpBunch - Play to be Fit--Ages 2-4.5--Tuesdays February 23-March 30
Upper St. Clair --JumpBunch - Play to be Fit--Ages 4-6--Tuesdays 9:30-10am--March 2-March 30
Upper St. Clair--JumpBunch - Play to Be Fit--Ages 2-4--Thursdays 10-10:30am--Feb 25-March 25
South Fayette Township--JumpBunch Sports Multi-Sport Program--Ages 3-6--Mondays--April 12-May 10
Lauri Ann West CC --JumpBunch Pre-K Play to be Fit--Ages 3-5--Mondays 3-3:45pm--April 26-May 24
Lauri Ann West CC --JumpBunch Pre-K Play to be Fit--Ages 3-5--Wednesdays 10-10:45am--March 10-April 21
Lauri Ann West CC--Play to be Fit with JumpBunch--Ages 6-12--Fridays 4-5pm--March 5-April 16
Lauri Ann West CC --JumpBunch Pre-K Play to be Fit--Ages 3-5--Wednesdays 10-10:45am--April 28-June 2
Summer Camps:
South Fayette Township--Super Hero Training Camp--Ages 4-6--June 21-25 9:30am-Noon
South Fayette Township--Olympics Camp--Ages 4-6--July 12-16 9:30am-Noon
South Fayette Township--Fun in the Sun Camp--Ages 4-6--August 2-6 9:30am-Noon
Upper St. Clair – Coming Soon
Peters Twp. Rec. Center – Coming Soon
Our Mission: To teach a love for sports, health, and fitness while fostering the development of children across the Pittsburgh area!
A Note to Our Readers - Your local Macaroni Kid website and newsletter is a FREE resource because of the businesses who sponsor our site. Our local businesses are what helps keep our community unique and thriving.
Readers often ask how they can support me as a small business owner. This is one thing you can do to help... we greatly appreciate your support in reviewing our sponsors articles, advertisements, looking to our business directory to learn more about our beloved local businesses. Click on the ads and links - and if you decide to patronize these businesses, please be sure to let them know you heard about them from Macaroni Kid!
Thank you for reading and supporting our local businesses and Macaroni Kid!